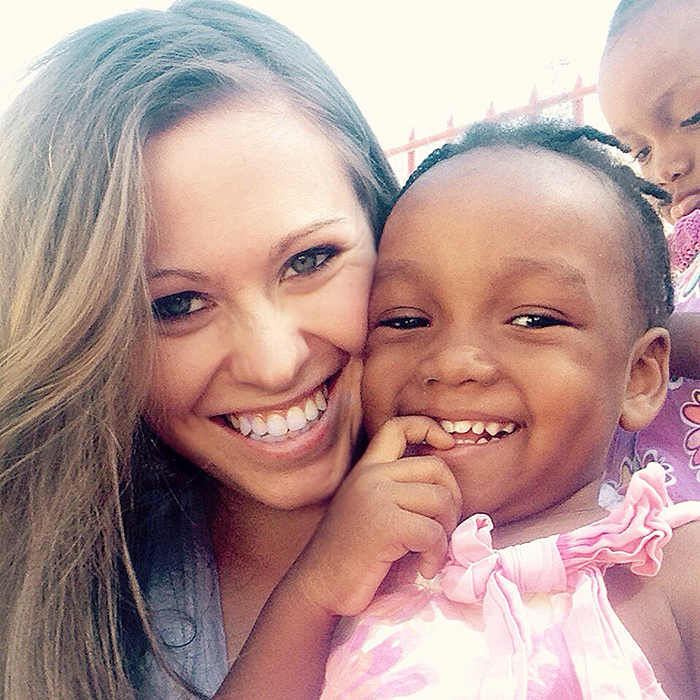 "I will one day find myself reflecting on these days as a hazy memory. And when I am an old woman with silver hair and deep-rooted wrinkles filled with knowledge and experience, I will look back and say, 'damn, that was the best time of my life.'" – An excerpt from Emily Hime, on her Hime for Help Website Blog.
One of the first things you learn when you're interviewing Emily Hime, is not to ask her an open-ended question about her commitment to the 16 Haitian orphans who live at her Maison Ke Kontan (Happy Heart House) children's home in Port Au Prince.
A simple "tell me about five years ago and what it meant" question to Emily resulted in an 11-minute Facebook message response in which she spoke of her fear, dedication, refusal to quit and most of all her unbowed enthusiasm and love for the children she cares about.
Chatham Mazda from Chatham Voice on Vimeo.
A devastating 7.0 magnitude earthquake killed 220,000 and left 300,000 injured just over five years ago. It is estimated 250,000 residences and 30,000 commercial buildings collapsed or were severely damaged in the impoverished island nation.
"Every single person who has stepped foot in Haiti has been impacted by this tragedy in one way or another," she said. "Many people were living in tents. Medical care was scarce. There was no support from local government. International aid started pouring in, but unfortunately a lot of it was misused or went unaccounted for. This is what happens in a country that is in constant political turmoil. Corruption is vast. And most of the larger organizations aren't as honest as we would like to believe."
Hime left for Haiti the following May when she turned 18, founded Maison Ke Kontan and has divided her time between Haiti and Canada ever since, raising funds for the orphanage and pursing a BA Honours degree in Criminology and Sociology at the University of Windsor.
She's heading back to Haiti and plans to finish her fourth year online.
She took a momentary break in November to travel to Alabama where she is working with a writer to complete a book detailing her experience as a humanitarian worker.
She said she's excited about the work and is hoping to have the volume published by the end of this year.
Hime doesn't mince words when expressing her anger about the ineffectiveness of international aid.
"USAID has spent about $1.5 billion since the earthquake, but less than a penny of every dollar goes directly to a Haitian organization.
"It is definitely hard to keep going at times, " she said. "I strive to be as brave and courageous as they (the Haitians) are. Each day I continue to be inspired whether it is by my kids or my staff – the people who I now call family, my friends – or locals that have crossed my path. I am proud to call Haiti home. I am proud of the Haitian people. I am proud of this country."
Her charity Hime for Help is holding an online auction in February and is now accepting donations of items which can be sold to raise funds for Happy Heart House.
Information on donating or helping in other ways can be found at himeforhelp.org.
Comments
comments