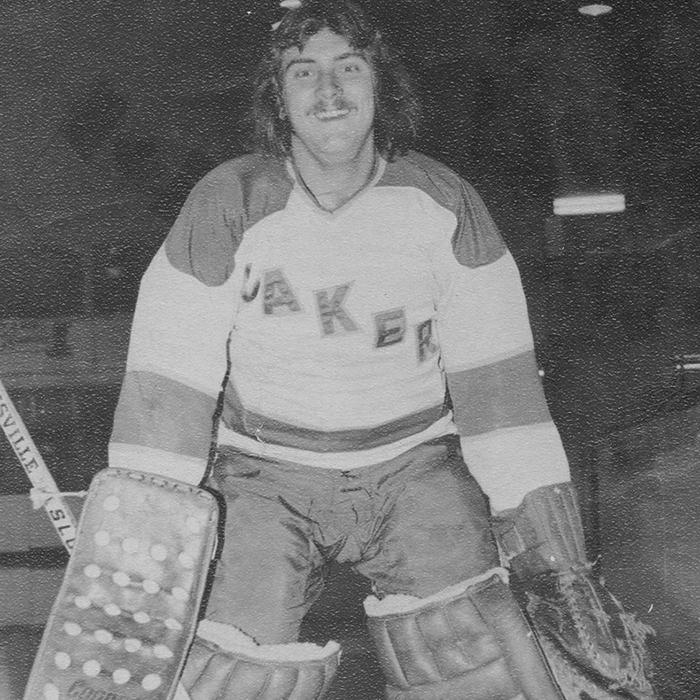 Last Saturday evening, Andy Johnston was among those inducted into the Wallaceburg Sports Hall of Fame.
While all of the honorees earned their induction, Andy's was especially touching to me for a lot of reasons.
Andy was a friend, a teammate, a co-worker and most of all the kind of person just about everyone looked up to.
He was only 44 when a heart attack took him in 2001, leaving his wife and three young daughters at home.
He excelled as a goaltender in hockey and a pitcher in baseball where provincial championships seemed to follow him wherever he went.
Chatham Mazda from Chatham Voice on Vimeo.
We won three together in four years with the Wallaceburg Warriors. He also won titles in Port Lambton and Chatham.
He was even part of a Tupperville (yes, our Tupperville) team that defeated the mighty Windsor Chiefs.
A barrel-chested right-hander, he could do almost anything on a baseball field – except catch a pop up. Team fines were levied for anyone on the field if we let Andy even attempt to catch one.
Off the field he was a gentleman, and a gentle man.
It was that sensitivity which set him apart from many in the testosterone-fuelled field of sports.
It's what made him a fine writer, too.
We had competed for a job at the Wallaceburg News when we were both fresh out of school.
Andy got it but not too much later I landed one at the Wallaceburg bureau of the Chatham Daily News.
Over the next few years, we attended many of the same assignments, occasionally covering for each other. When I became the editor in Chatham, we eventually needed a sports writer. Andy applied and it was one of the best hires we ever made.
He was a fine sports writer, but at one point he wanted to write more than sports, so he could spend evenings with his family.
We ended up assigning him to cover the inquest into the death of Myles Neuts, a 10-year-old boy who had died after being hanged from a cloakroom coat hook while at school.
It was an emotionally charged event the whole city was watching. Many of us at the newspaper had young children.
Andy told the story over the next five weeks, and went home each day to his own daughters.
It was an amazing body of work, one that is remembered even today by those who were involved.
When I got the call from Andy's best friend, Gus Lalonde, on a cold, dark February morning, it was unreal, devastating. Telling everyone at work was even more difficult.
Andy was a volunteer coach, umpire, and organizer in many sports. There's no doubt he had many more stories to write and many more people to help, but it wasn't to be.
There were a few people fooled into thinking Andy's relatively quiet demeanor meant he wasn't a competitor. He didn't have to be loud to make his point.
We were once playing a game against a team from Marine City, Mich. Andy was called in to pitch in relief. I was playing first base.
While he was warming up, the batter (someone named Pokey, if memory serves) stood watching and called out "so you're the great Andy Johnston."
Andy didn't reply, finished his warm-ups and the batter stepped in.
Andy's first pitch nailed Pokey square in the back. Andy threw so hard the ball rolled down the first base line. I walked over to pick it up, (as did Andy) and Pokey made a couple of steps toward first.
Andy reached down, got the ball and muttered "yep" just loud enough for the three of us to hear.
I'm glad I had an Andy Johnston in my life.