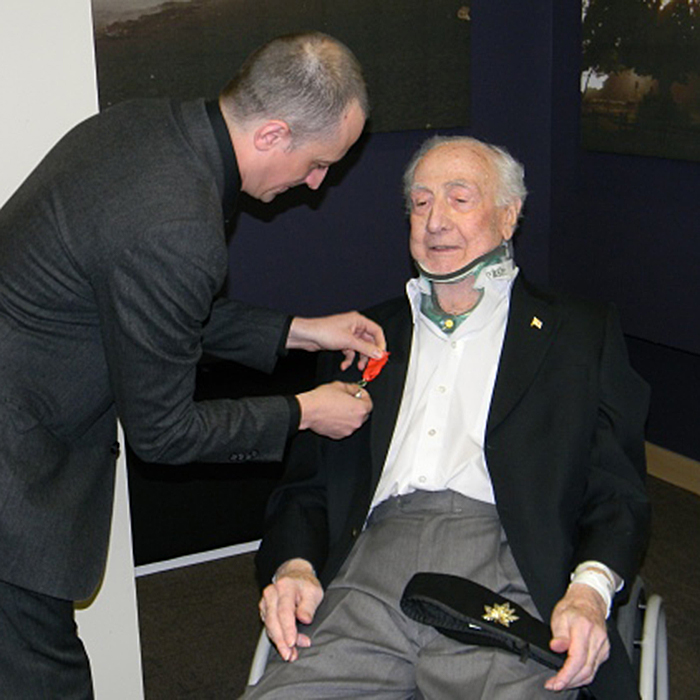 By Dave Willis, courtesy The Delta Optimist
Second World War veteran and Chatham native Lock Laurie, 89, was presented with a medal marking France's highest decoration last Friday.
Awarded the rank of Knight of the French National Order of the Legion of Honour, Laurie received the medal from Vancouver's French Consul General Jean-Christophe Fleury in a ceremony at Delta Hospital. It recognizes Laurie's efforts to help restore freedom to France.
Laurie said the consul general and the French people in general went out of their way to recognize him.
"That's the big word in all of this. The medal is something, but being recognized is what everybody's looking for."
For the full story, click here.