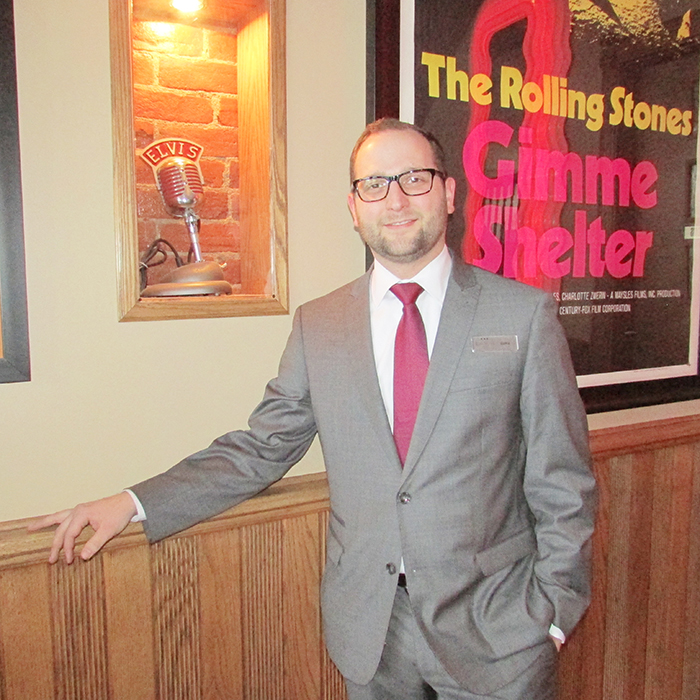 Superior service, friendly staff who genuinely care about your comfort and a one-of-a-kind style you won't find anywhere else – this is the combination that makes an award-winning hotel experience in downtown Chatham.
And it's not The Retro Suites Hotel tooting its own eclectic horn. Trip Advisor just announced the Top 25 Travellers' Choice Hotels in Canada, based solely on customer reviews. Chatham's own unique boutique hotel ranks 11th on that list.
Chatham Mazda from Chatham Voice on Vimeo.
An incredible achievement for a hotel that began in 2002 with four suites and the vision of owners Rob and Cathy Myers. The Retro Suites sits at the corner of William and King streets in downtown Chatham and is part of the historic King William Block, originally designed in 1888.
Today, the unique décor of the hotel reflects the passion the Myers have for finding and collecting unique art pieces and collectibles, according to Hotel Manager George East, who said it is something into which they have put a lot of time and effort.
Combine the funky, upscale vibe with friendly, dedicated staff and affordability and you have the rave reviews that won Retro Suites a spot in the top 25.
Barbara W., a Trip Advisor member from Niagara-on-the-Lake, had plenty to say about her stay at the hotel in her review.
"Retro Suites combines art deco with 50's splash. Every detail is taken care of by people who love exquisite design, and generous, affordable rooms. It's a boutique-hotel feel with olde world charm, but it breathes with flair, modernity and superb comfort. Every single person who helped me was happy, friendly and eager to please," she said in her online review.
From an art sculpture piece that appears to be fish made of vise-grips by Clark of Detroit, to signed original art from Ronnie Wood of the Rolling Stones, to a 3-D race car that leaps off the wall, the décor of the lobby alone is a visual treat.
Many other reviewers commented on the customer service as a highlight of their stay, something East says is a top priority at the hotel.
"We have a commitment to service. All of us have been in the service industry for years and we like to bring the best of what we've learned," East explained. "We have individual service for each guest and we're small and intimate. We know each guest on a first-name basis."
From conferences and banquets to birthdays and weddings, or just a weekend away, East said the staff's goal is to make each guest feel important and special.
"It's attention to detail. We care and want people to have a good time," he noted. "And it's the small details – we greet you personally, and call your room to make sure everything is OK."
With 33 individually designed suites, East said they also try to match a guest's preferences to a room that would suit their needs.
"We know the details of each room and open up the website while we are talking to them to help them see the rooms and the styles and colours they gravitate to," East said. "You know what you are going into when you get here. If you like two different rooms, we suggest staying in one the first night and the other the next night and you can experience both."
The on-site restaurant, The Chilled Cork, offers daily breakfast, lunch, dinner and room service, plus guests have access to Good Life fitness centre in the mall and rounds of golf at the Blenheim Golf Course. Each room has free wi-fi, free long distance in North America and free popcorn to go with your favourite game or movie in your room.
The service continues with banquet manager Sarah Whitelaw who helps plan parties, conferences and weddings with every possible detail taken care of to make sure the end result is a satisfied customer. The Derby banquet hall currently holds 140 people, with expansion plans underway to increase the size to accommodate over 200 guests by March of this year.
"We have gluten-free and vegan meals to be sensitive to guest's dietary needs with orders made in-house," Whitelaw said. "We make as much as possible in house and fresh because we care about your entire experience."
The number of suites available is also being expanded to 45 suites by 2016, according to East.
Chatham Coun. Bob Myers said the award was fantastic and great news for Chatham.
"Retro Suites, right from the beginning, has been good for the downtown. They kept the historic, heritage aspect of it (the building), the outside is pleasing to the eye and the inside is just beautiful," Myers said. "This honour is a nice reward for all the investment and all they have done for downtown Chatham."
Affordability is the last piece of the puzzle that makes Retro Suites so attractive to guests who reviewed the hotel. Large, luxurious and unique rooms that start at $139 to $209, 20 dinner items under $20, and daily lunch specials at $5.95, according to East, make a stay at Retro Suites unique, comfortable and affordable.