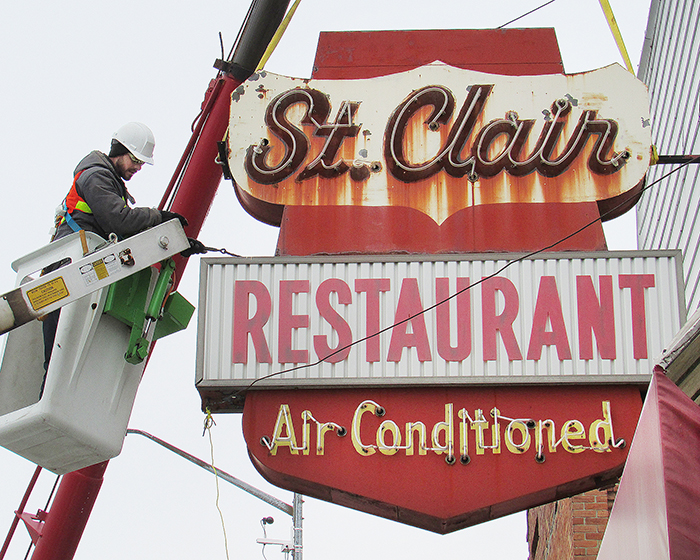 Magnum Signs personnel are removing the sign above the St. Clair Restaurant today.
The building that housed the restaurant was sold to a local developer.
The eatery, owned by the Kaloyanis family, had operated out of the building since 1942.
Magnum staff said the sign, which hung over the sidewalk, had to be cut away from the wall.
Comments
comments