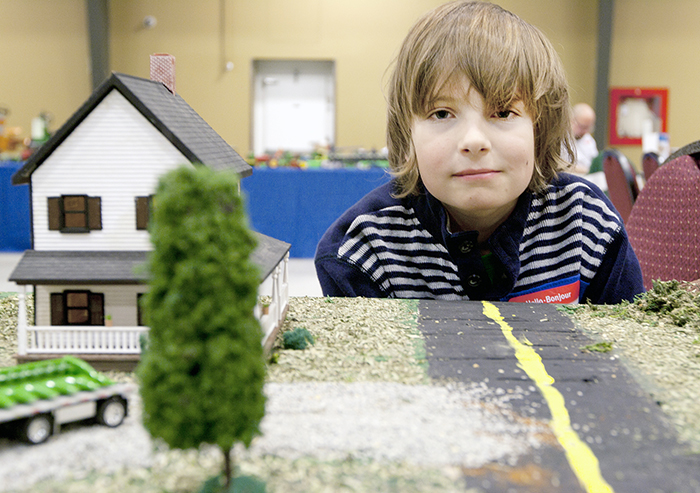 Mason McEachren, 10, displays a model of a farm he made for the 14th Annual Chatham-Kent Toy Show & Sale, held at the John D. Bradley Convention Centre on Sunday.
Event organizer Carl Sterling said this year was extremely successful, with an estimate of 1,500 admissions sold as well as the many vendors who displayed their items, which included various farm toys, antique cars, books and comics.
All proceeds from the event benefit the C-K 4-H Farm Toy Club and Outreach for Hunger.
Comments
comments