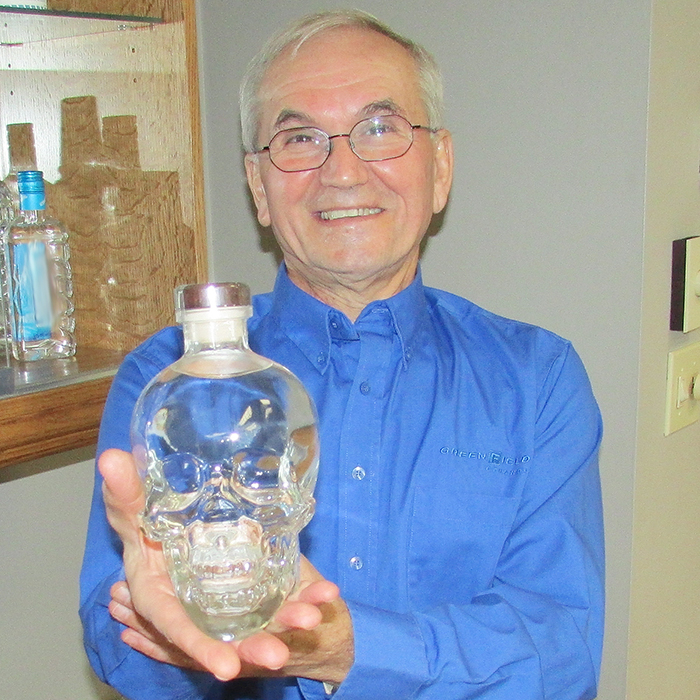 It turns out the best vodka in the world is made with alcohol distilled in Chatham.
Greenfield Specialty Alcohols supplies the alcohol, distilled from peaches and cream corn, to Crystal Head Vodka, which is made in Newfoundland.
Alcohol Aficionado, a U.S.-based group, and the website 10BestVodka.com, rate Crystal Head as the best vodka on the planet.
According to 10BestVodka.com, Crystal Head Vodka is "distilled a total of four times to a neutral grain, gluten-free spirit and then combined with pristine Newfoundland water in Canada. The fluid is then seven-times filtered, three of which travel through layers of semi-precious crystals; the Herkimer Diamonds."
The vodka company is owned by Canadian comedic icon Dan Aykroyd.
Chatham Mazda from Chatham Voice on Vimeo.
Angelo Ligori, plant manager of the Bloomfield Road Greenfield Specialty Alcohols facility, said the company doesn't supply directly to Crystal Skull, but rather to the bottler, the Newfoundland and Labrador Liquor Corporation.
"I think it's the only remaining liquor control board in Canada that can bottle alcohol," he said. "We supply the alcohol. They take it and bottle it."
But they add some secret Crystal Skull ingredients along the way.
"Vodka starts with natural grain spirits – a neutral alcohol. It's nice and crisp and clean," Ligori said. "It's the base. They add water."
The end result is a vodka that has a "hint of citrus," according to 10BestVodka.com.
Comments
comments