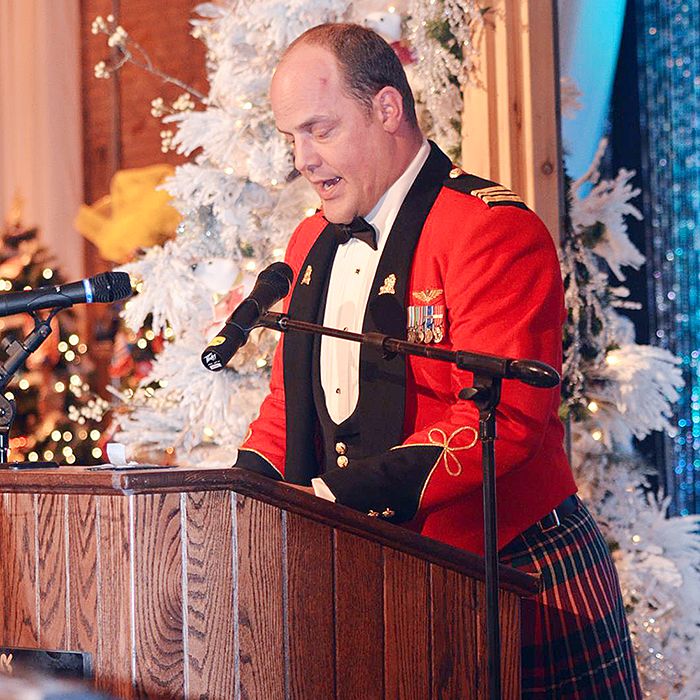 Maj. Mark Douglas, commanding officer of the Essex and Kent Scottish Regiment, addresses the gathering Saturday at the Mistletoe Ball.
The black-tie dinner took place in the Chatham-Kent Armoury, with about 130 people attending.
Lt. Col. (Ret.) Stephen Day was the guest speaker. He's a former commander of Canada's JTF2, the elite unit of our Armed Forces.
Comments
comments