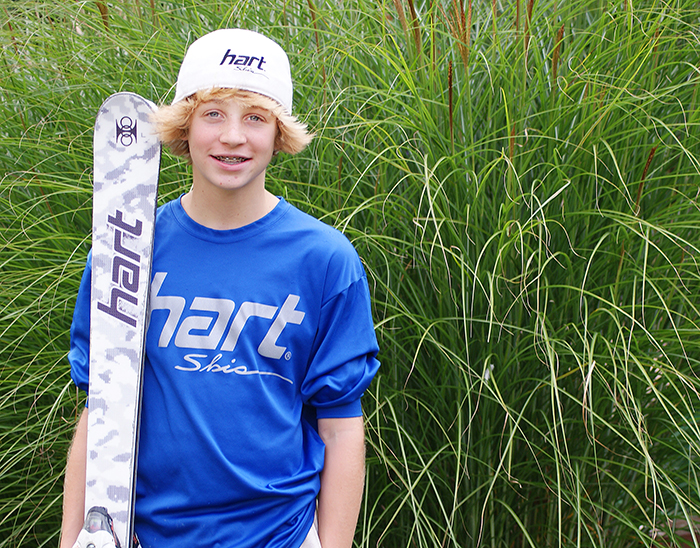 There are no mountains in Chatham-Kent, and you'd be hard pressed to find a significant hill. That fact however, hasn't stopped Chatham's Rylan Evans from developing into one of Ontario's elite freestyle moguls skiers.
Evans was recently named to Freestyle Skiing Ontario's moguls team based on his results, which include winning the provincial championship for singles moguls in 2012-2013, and following it up with several strong finishes across North America in 2013-2014.
Chatham Mazda from Chatham Voice on Vimeo.
For Evans, his passion for skiing started when he was young, living in London, Ont., and continues to grow today, as do his goals for the sport.
"When I was young, we lived close to Boler Mountain in London. I started skiing there and at our cottage," explained Evans of his start in skiing, despite now living in a community miles from the mountains. "After skiing for a while, I got into freestyle, and got really interested in it."
Evans quickly discovered he didn't simply want to ski freestyle, he wanted to be one of the best in the world. With extensive travel, which has included recent stops in Quebec and British Columbia, and a three-week training trip recently to Switzerland, Evans is pushing himself to reach new heights on the slopes.
He'll have his chance this season, as he'll now be facing competitors four to five years his senior at Nor-Am competitions.
"I can always be getting better, really there is no limit in the sport," said Evans, a Grade 10 student at John McGregor Secondary School of what keeps him passionate about moguls skiing.
"I'm always pushing the envelope, trying new tricks, doing different things people haven't done before, and with more speed. It's almost impossible to be perfect, so that's exciting, you can always improve."
Evans, an Indian Creek Public School graduate, is excited to spend a season with Team Ontario, and hopes to find himself in a Nor-Am final before the year is out.
"I have to keep working on my technique in the moguls," said Evans of the freestyle skiing event, which combines controlled turns, jumps, and tricks, while needing to be faster, and more technically sound than the competition. "I have to be pushing the speed to get around the same times as the 19-year-olds who are bigger and heavier than me, perfecting jumps with good landings, and focus on good ski outs."
With no mountains in sight, and mile-high goals, the slope will be steep this winter for Evans, as he hopes to propel himself into an elite group of Canadian skiers.
With a busy travel schedule from Switzerland to British Columbia in the next four months, Evans will not only push himself to train and improve on the hill, he also has the unique challenge of maintaining his studies while he's away from John McGregor.
"Last year we talked to the guidance counselors," said Evans of how he'll continue his education while travelling for training and competitions this season. "They'll let me do some work online, and I'll take some assignments and paperwork to do while I'm gone. When I get back I'll have to stay longer after classes, and make sure I am caught up. I'll have to work hard."
Despite the challenges ahead, Evans is considered one of the province's top moguls prospects, and he has his sights set on top finishes at his Nor-Am events this season, and eventually, dreams of being one of the world's elite skiers.
"The long-term goal for me is to make the national team for moguls," said Evans, "and hopefully make the 2018 or 2022 Olympics."
With Evans' dedication, and desire to compete and improve, nothing is out of reach.