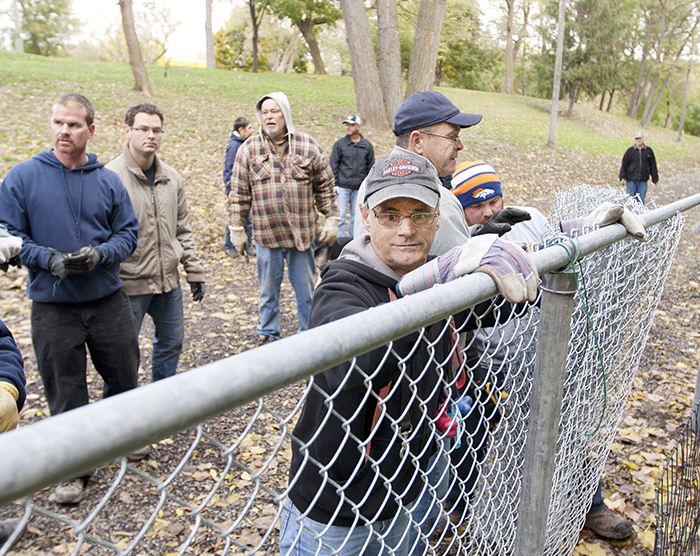 Dog owners with canine jumpers can breathe a sigh of relief as John Waddell Park got a mini-makeover on Saturday morning.
Various volunteers from the community, including the Union Gas Helping Hands Project, and members of the Dog Off-Leash Recreation Committee worked quickly to assemble a new and taller fence on the park's southeast side.
Union Gas donated $2,000 towards the project.