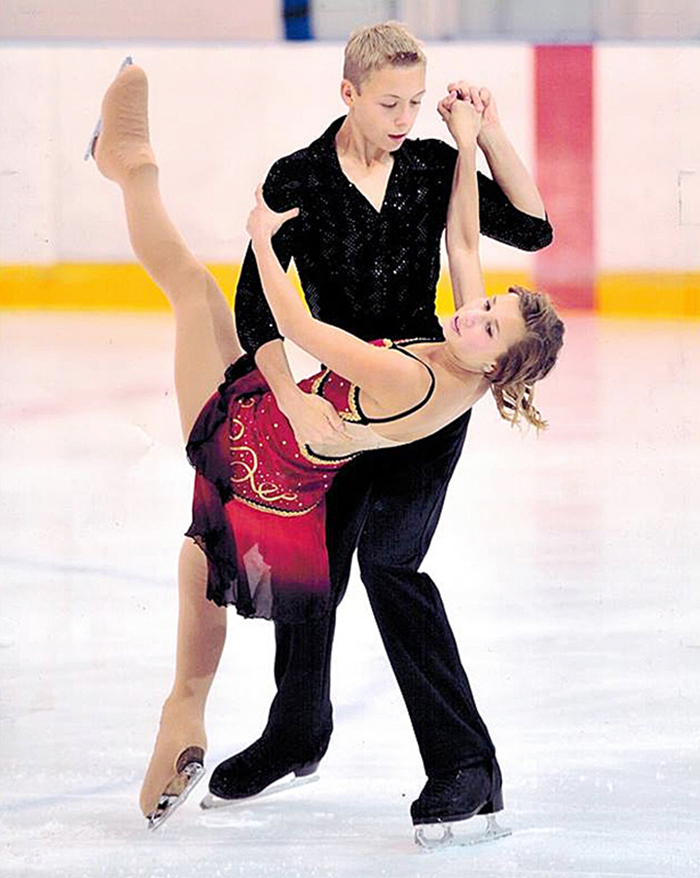 It didn't take long for Ridgetown's Natalie Robinson and Chatham's Chase Ireland-Heidt to find chemistry on the ice.
Many ice dance pairs bounce between partners, or struggle to find their groove for years. This local duo, however, has been skating together for just over a year, and now they're making waves on the provincial, and, perhaps soon, the national stage.
Recently selected for the Elite Select Team, which includes the top 10 dance teams in Ontario, Robinson and Ireland-Heidt competed at the Autumn Skate in Ottawa recently, in preparation for the Western Ontario Section Competition in early November.
"Natalie and Chase are developing very quickly into a strong dance team," said coach Connie Toth, who has been working with the duo since they started ice dancing together last year.
"If they continue to improve at the pace they did last winter, they will have much success. They work well together and are a pleasure to coach."
Chatham Mazda from Chatham Voice on Vimeo.
With their ultimate goal set on qualifying for the Canadian championships at the Pre-Novice level, which will be held in Quebec this December, according to Robinson, the pair isn't looking too far into the future. Rather, they're focusing on simply improving each time they take the ice.
"Our goal for this year is to try to be the best we can and achieve the highest level on components and elements of our routine, and working on being stronger skaters," said the 15-year-old Robinson, who attends Ridgetown District High School, and has been skating since age three. "So we are giving more effort and focus on the ice."
Making the Elite Select Team in itself was an incredible feeling for the dance team, as the duo has have been spending countless hours on the ice training this year.
"Feels awesome and inspiring as we can watch the top teams and learn from them," said Ireland-Heidt, a 16-year-old student at Ecole Secondaire de Pain Court, who also coaches gymnastics at the Chatham Gymnastics Centre.
"It is totally surreal, as I never thought of us in this way," added Robinson of being honoured with a spot on the Elite Select Team.
With high expectations from others, and themselves for this fall and winter, Robinson and Heidt-Ireland aren't worried about the pressure, because of the trust they've formed on and off the ice, and due to the confidence they have in each other.
"Natalie is focused and determined, and has her sights set for a higher level of skating," said Ireland-Heidt of his partner. "She is very task oriented and keeps me focus on what we are working."
"Chase always tries his best, and he is a very caring individual who always makes me laugh and makes skating enjoyable for myself and others on the ice," reciprocates Robinson.
Despite their accomplishments on the ice, and goals for the future, as long as Robinson and Ireland-Heidt get to spend time together on the ice, they'll be happy. They love the sport of ice dance for the challenges it presents, and the feeling it gives them on the ice.
"Ice dancing is harder than it looks, lifting my partner takes a lot of focus and energy," said Ireland-Heidt. "The sport is an amazing accomplishment for myself. I love to skate and show others how too."
"It makes me feel alive," said Robinson of stepping on the ice to dance, "and I enjoy how we move on the ice and can make others feel as they watch us."
As Ireland-Heidt, and Robinson take to the ice together this season, they'll be looking to spread that feeling to even more people in the ice dance world.
Comments
comments