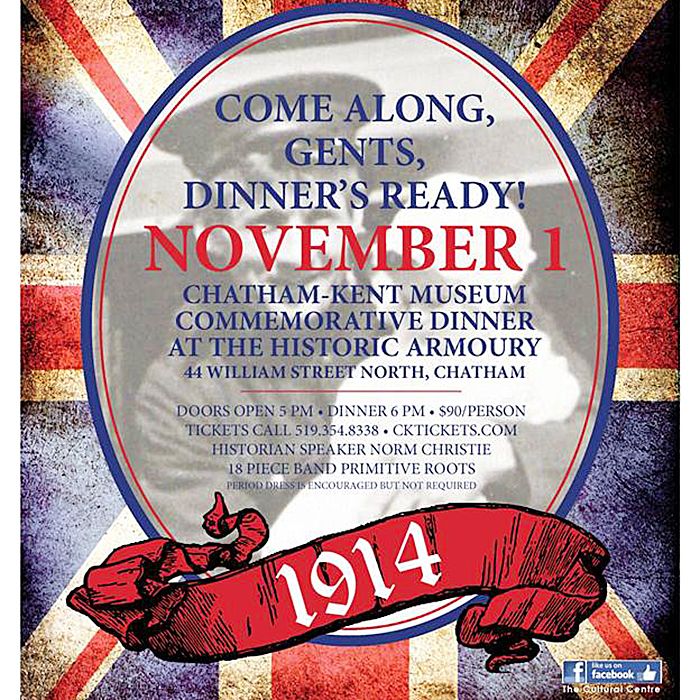 The Chatham-Kent Museum will host a commemorative dinner for the 100th anniversary of the First World War on Nov. 1, 2014.
The dinner will be held at the historic Armoury in Chatham, and will try to recreate the feel of a church or community supper that was once held to send our boys off to war.
After the dinner and speaker, there will be dancing to the music of the 18 piece big band, Primitive Roots.
Before the declaration of war, the Chatham Armoury was used by those that were serving in the 24th Kent Militia. During the first months of the First World War, the Chatham Armoury was used as a recruiting office.
Well-known Canadian historian, Norm Christie will also be speaking. He has written 17 books about Canadian military history in the two world wars.
Doors will open at 5 p.m. at the Armoury, at 44 William St. N.
Period dress is encouraged but not required.
Tickets are $90, which includes tax and handling fees, and may be purchased by calling 519-354-8338, by visiting the Chatham Cultural Centre Box Office at 75 William St. N., Chatham, or by visiting www.cktickets.com.