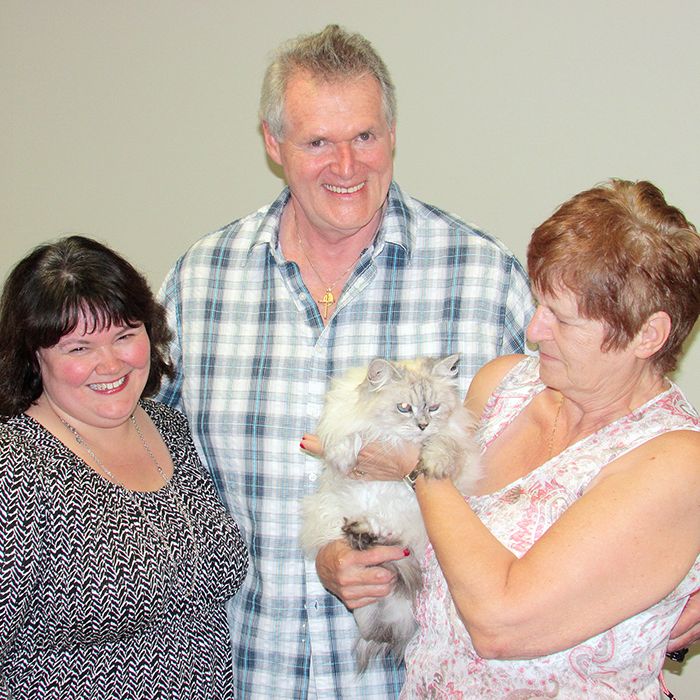 Princess Mya was the winner in the first Chatham Voice Pet Paparazzi photo contest.
She was adopted from the OSPCA five and a half years ago when she was two.
As a thank you, Fran and Harold Baughman, Mya's owners, donated the contest prizes to the OSPCA Chatham branch.
Here Robyn Brady (left) of the OSPCA, Harold and Fran are shown with Princess Mya, a member of the ragdoll breed of cat.
Comments
comments