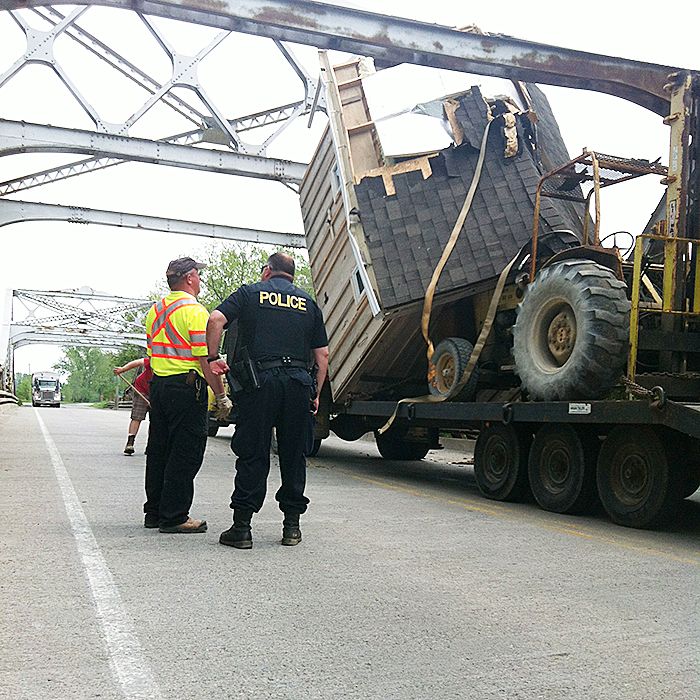 An attempt to relocate a shed didn't go well yesterday.
A witness said a man was transporting a shed on the back of a truck when he tried to cross a bridge on Highway 21, south of Thamesville. The shed caught on the overhead support girders, splintering half the roof and jamming the truck on the bridge.
No one was injured in the mishap.
Comments
comments