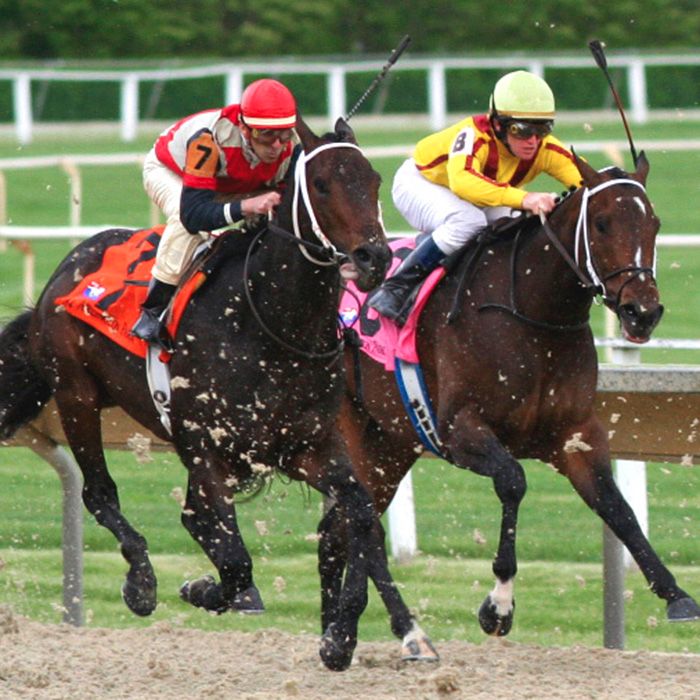 Media pundits (we're among them) are fond of referring to elections as horse races.
There are more than a few similarities. The contestants run in a circle, the track always has some fertilizer on it, and, viewed from a certain perspective, it can be argued that there is a similarity between the entrants.
LEADWAVE Technologies from Chatham Voice on Vimeo.
With that in mind, sit back, pretend you're at Dresden Raceway or Churchill Downs in Kentucky, and listen as your track announcer, CKXS's Gary Patterson, gives you a taste of the action.
"Ladies and Gentleman, welcome to the 2014 Queen's Park Special. It's a six-week long race for bragging rights in Canada's newest have-not province."
"And … they're off!
"It's Horvath first out of the gate riding 'We Can't Support That Budget,' followed by Hudak's 'Last Chance At Glory,' while Wynne's 'Scandal Schmandal' is trying to catch up.
"Rounding the first bend in a pack are the entries from Energy Stables. Hydro One's 'Miss Management' and 'Erased E-mails' are still contending, while 'Gas Plant Billions' is falling out of contention and 'Wind Turbine Controversy' just spins along.
"At the back of the pack is a pair of four year olds, 'E-Health Debacle' and 'Ornge Air Ambulance.'
"As we near the halfway point, entries from the Slogans Are Us Stables are near the front. 'Million Job Man' and 'Pink Slip Plan' are setting the pace, while 'We can't Think of Anything Catchy to Say' looks for an opening.
"Wearing orange silks is 'We Need More Debates,' followed by 'We'll Try and Make It This Time' in red. Big blue's  'We Got Tripped Up on a Platform' doesn't want to run on that part of the track, and green's 'Just Get the Message Out' stepped in a carbon hoof print and has gone lame.
"Being ignored by the big horses is 'Where the Heck is Chatham-Kent.'
"As we come down to the wire … 'Real Reform' doesn't have a chance. 'Same Old Same Old' is looking strong, while nobody's favourite 'It Looks Like a Minority' and 'Let's Do This Again Next Year' are battling it out.
"'Our Only Real Hope' seems to be encouraging 'Get Out and Vote,' but 'That's Up to You" will take it at the wire.
Comments
comments