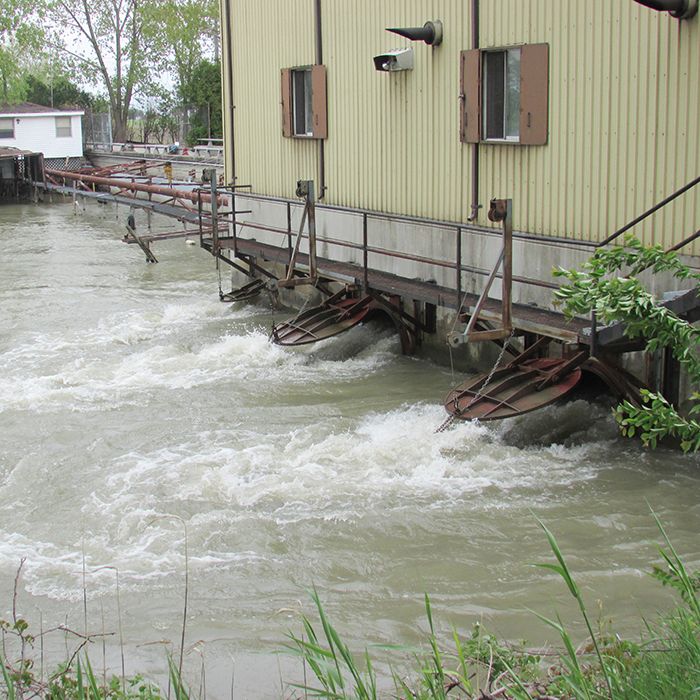 If Bob Goodreau doesn't do his job right, not only does he know about it, but a lot of other people do as well.
Bob is the drainage commissioner of the former Dover Township. For the last 20 years, he's been responsible for making sure more than 33,000 acres of land from Dover, the north side of Chatham and as far east as Louisville doesn't flood.
LEADWAVE Technologies from Chatham Voice on Vimeo.
A visit to Bob's "office" at the end of the Rivard Line recently found both 400 horsepower diesel pumps running nearly full out, moving almost 750,000 liters (160,000 gallons) of water per minute into Lake St. Clair.
"The pumps are running at 16,500 RPM," he said. "The fastest they can go is 18,000 RMP but we only use that during emergencies."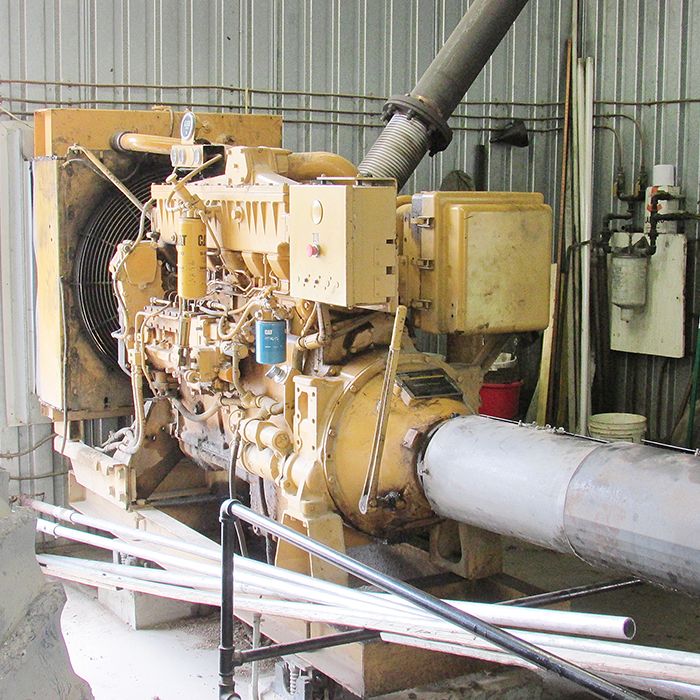 A total of 59 pumps and 140 miles of drains all feed into the Rivard site, making its operation vital to the agricultural and residential areas it serves.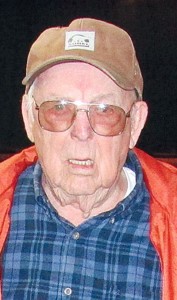 "If something goes wrong, I get a call and we find out the problem and fix it," he said. "It's a good system, but nothing's perfect."
The Rivard drain is the largest scheme in Canada, and is part of a massive, but often unnoticed, system. Tim Dick, director of drainage, asset and waste management for Chatham-Kent, said most people are unaware of the importance of drainage.
"There are 4,000 municipal drains in Chatham-Kent, comprising 4,200 kilometres," he said. "By comparison there are 3,400 kilometres of roads in the municipality."
Dick said his staff of 10 superintendents and analysts have as many as 500 maintenance projects and 50 capitol projects in a given year.
"They do a tremendous job," he said. "The entire system is connected and since everything is outside, it requires an incredible amount of work to make sure things go right."
A key element in drainage is drainage commissioners such as Goodreau.
"These people know the system incredibly well because for the most part they are farmers who have a full understanding of what needs to be done. There are more than 200 pumps alone in the system."
Dick said there is "so much more to drainage than gravity. The slope of the land is key but so is the type of soil, the amount of moisture, the time of year and even whether or not there is snow on it," he said. "It takes a lot of experience and judgment."
Even so, there are times the system is tested to its limit and beyond.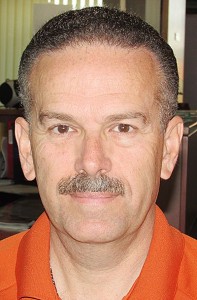 "The two inches of rain we got last week shouldn't have been a problem but because there was already so much water on the land, we had to move quickly before flooding became an issue."
More extreme weather taxes the system.
"In July last year, we had rain comparable to Hurricane Hazel in the 1950s. Parts of north Chatham received 25 inches of rain in three weeks," he said.
Large projects such as the McGregor Creek diversion built three decades ago and the W. Darcy McKeough dam and diversion channel a decade before that have helped a great deal but even so, urban drains in Chatham such as the Mud Creek, Brown and McFarlane drain are sometimes pushed beyond their limit.
"We're seeing more extreme weather and the systems weren't designed for it," he said. "They work well but it takes time to move the amounts of water we're seeing now."
Given the technology in use more than 100 years ago when the first drainage schemes were put in place, Dick said the systems worked remarkably well.
"I have to give full credit to those who came before us. We're using today's technology to improve things but whey did with what they had was amazing."
The first drains simply sent water into the Thames River, but were ineffective during peak times when low land constantly flooded.
In 1889 a new outlet for the Rivard Drain was undertaken and by 1924 the outlet drain involving large-scale excavation and bridge building was completed.
Record high levels in Lake St. Clair in 1973 resulted in emergency diking and excavation projects along the lake shoreline, as well as the Chenal Ecarte and Sydenham River near Wallaceburg, and also the Thames River.
More than $16 million in federal and provincial funding was used with local funding to build a continuous dyke along the shoreline from the Thames to Sydenham rivers, however, funding was exhausted before two recommended pumping stations were completed.
High lake levels in 1983 resulted in a local petition to complete the pumping station but assessment appeals held up the project until late 1986. That summer, record lake levels forced $40,000 of emergency pumping at the Rivard site.
Work began in April 1987 and the Rivard station was completed in January of 1988 at a cost of more than $900,000.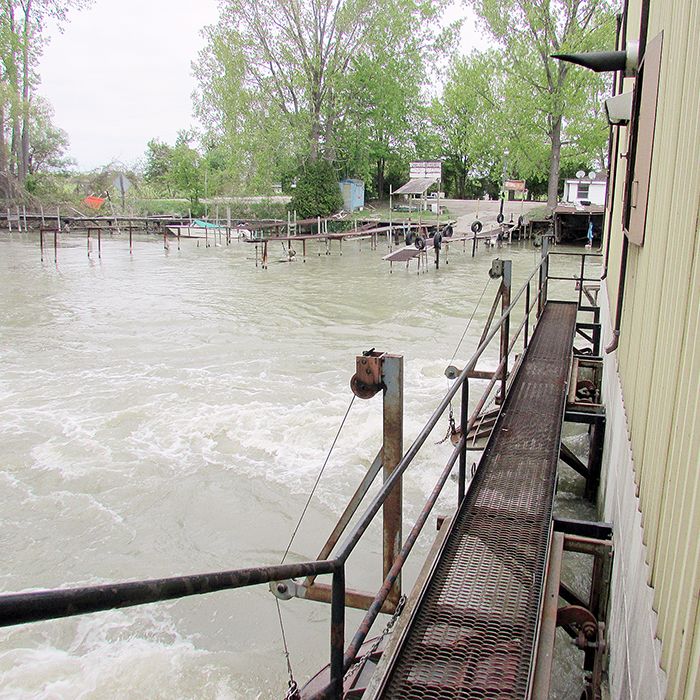 Comments
comments