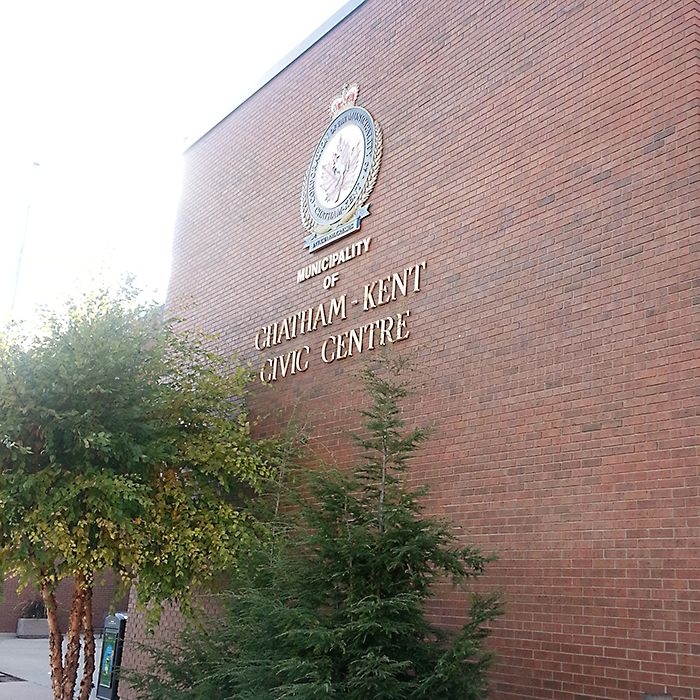 With the pending retirement next spring of Gerry Wolting, general manager of corporate services, the municipality is set to re-organize the financial leadership positions in C-K.
Don Shropshire, the CAO of Chatham-Kent, said they are not creating a new position, but instead adjusting some of the existing structure.
"Gerry Wolting is currently serving as the chief financial officer, as well as the general manager of corporate services," Shropshire said. "With Gerry announcing that he will be leaving next year, this gives me the opportunity to do some adjustments within our existing structure and to fine tune it. My thought with the chief financial officer, like many corporations, is to have them report directly to the CAO's office."
Shropshire said he's looking to fill the CFO position within the next two to three months.
"The goal being, with all the other positions there are several logical people that might be able to and be interested in stepping up and taking on some of those responsibilities," he said. "With the CFO position, I've had some discussions with folks internally and it is not a slam dunk that we'd be able to find that internal candidate. We'd be looking to open that up and have an opportunity to open that up and recruit someone to fill that CFO role."
Shropshire added: "Given that is the case, our finances with the municipality are pretty complex. I'm hoping to find someone in the next two or three months, so they have an opportunity to have that overlap with Gerry over the course of the next several months, sort of learn the systems and have a transfer of information and knowledge over that time period. We've had a vacancy as well, so we can do that with a limited extra cost to the municipality."
Shropshire said over the next several months he will be reviewing some of the areas that Wolting has overseen, including budget and performance management, finance and taxation, accounts payable, accounts receivable, information technology, human resources and customer services.
"What I'm looking for is a clear alignment of responsibilities when it comes to our financial portfolio," Shropshire said. "This is one of our key challenge areas, with financial sustainability. With having the Chief Financial Officer being able to focus on key financial components and report directly to the CAO's office, and I think that aligns more closely with our key investment areas that council has designated for us."
Shropshire said Wolting's contributions to C-K will be celebrated closer to his retirement next spring.
Comments
comments