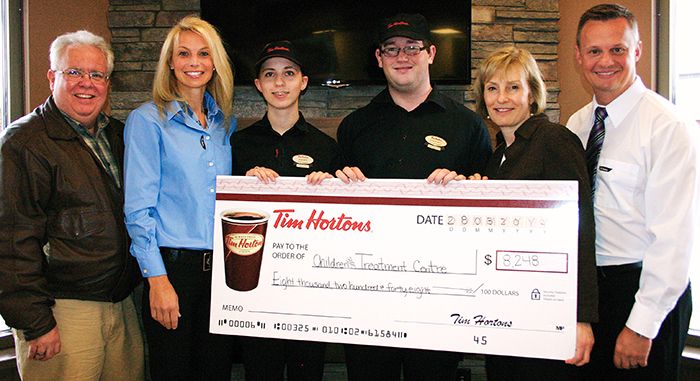 The Wallaceburg Tim Horton's on Dufferin Avenue donated $8,248 to the Children's Treatment Centre Foundation of Chatham-Kent this morning.
The funds were raised through an employee campaign.
From left, Art Stilring, executive director of the Foundation, Paula Grail, owner, Emma Baisden, employee, Daniel Poirier, employee, Donna Litwin-Makey, executive director of the Centre and Mike Grail, owner.
The money is going towards the Foundation's endowment fund.
Comments
comments