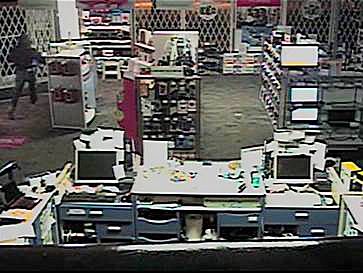 Police continue to investigate Tuesday's early morning break-in at The Source in Wallaceburg, and released security camera footage of the two men wanted in connection with the crime.
About 4:50 a.m. Tuesday, two men shattered the front door glass, ran in and stole an iPhone 5, Xbox 360 and PlayStation 3, worth a total of approximately $1,300.
Suspect one is a male of slim build, and was seen wearing a black jacket with a dart hoodie pulled over his head, blue jeans, black running shoes with white soles, and gloves.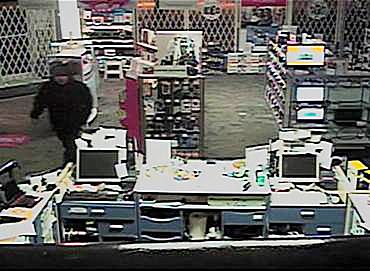 The second suspect is described as stocky, and was seen wearing a black jacket, grey toque, blue jeans, dark shoes and gloves.
Police hope the images here will assist in identifying the suspects. Anyone with information is asked to contact Const. Cole Abbott at 519-436-6600, ext. 87064 or Crime Stoppers at 1-800-222-8477.
Comments
comments