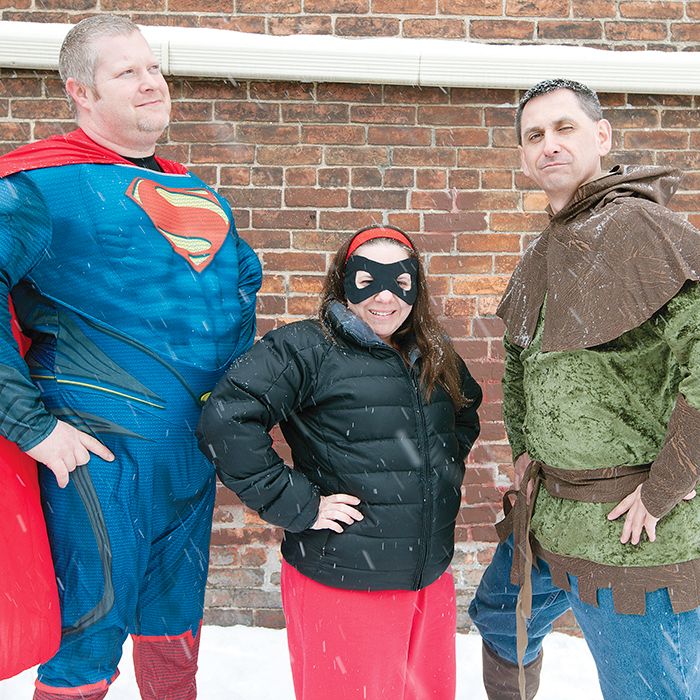 Fans of comic books, cosplay events and fantasy board games who want to help raise money for a worthy cause will get their chance next week.
Kristina Garant of JX3 Media Productions, in partnership with the Game Master's Emporium, have organized a "cause" play event at the Branch 28 Royal Canadian Legion on at 304 St. Clair St. where she is hoping fans of all ages will come out and support the Lung Association, who will benefit from the proceeds.
LEADWAVE Technologies from Chatham Voice on Vimeo.
The March 15 event, complete with an array of door and contest prizes begins, at 11 a.m. and runs throughout the day, ending at 7 p.m.
Garant, along with her co-coordinators Robert Bellamy, Danielle Kennedy, Tim Stoffyn and the GME owner Chris Bullard, have a fun-filled day planned.
"Basically, this event is a hybrid of a bunch of different interests," said Bullard.
"Board games, card games, as well as costumes," he added.
Tournaments will also be held for Magic, Settlers of Catan, Dungeons and Dragons and more.
Those who wish to bring in their own board game are more than welcome.
Bullard, who staged similar events a decade ago, said when Garant and the rest of the team recently approached him with the concept, he thought it was a great idea.
"I knew there would be a lot of interest," said Bullard.
Garant said when it comes to the costume dressing for the cosplay (an abbreviation of "costume" and "play") event, it is not a requirement, but people are encouraged to participate. Prizes will be awarded to winners of the cosplay contest in historical, sci-fi, TV/movie characters, comic and video game genres.
"We want everyone to come out and have fun," said Garant. "Even if people's sewing skills aren't the greatest, it doesn't matter; we do have a beginner's and advanced stage."
In addition, a kids category will take place for children ages 12 and under.
Garant notes the judging in the advanced category will be much more detailed, with the experts looking at the costume construction.
Ultimately, Garant hopes the CK "Cause" Play and Gaming Extravaganza becomes an annual event.
"We're hoping to grow each year, which will take time," said Garant. "We have to let people become aware of what is going on."
If the event continues, the co-ordinators hope to choose a new charitable organization each year to support.
"I think there's the potential to give a very sizeable donation," said Bullard.
Admission prices are $5, with children 12 and under free. There is an additional $5 cost to participate in the cosplay contest or gaming tournaments.
To buy tickets and fill out a registration form to secure a spot in a tournament or cosplay contest, visit or call the GME at 55 St. Clair St. and 519-358-1441 or e-mail Garant at kristinajx3media@gmail.com.
More information can be found at their Facebook page, CK "Cause" Play and Gaming Extravaganza.
Comments
comments