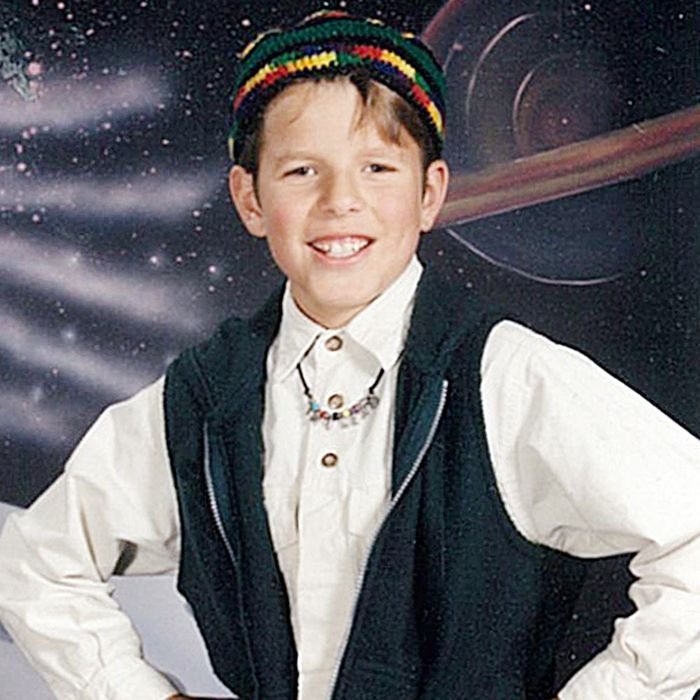 Myles Neuts
News that two-thirds of the 5,000 recommendations made by coroner's juries in Ontario in the past decade haven't been implemented is sad but not surprising, say two people who have been deeply affected by the process.
Terry Acs, who served as foreperson in the Coroner's Inquest into the death of Myles Neuts 14 years ago, and Myles' father Mike both expressed disappointment and anger over the findings of a Toronto Star report into the system, published earlier this month, which showed government agencies ignored thousands of recommendations.
Riverview Bingo Palace 02 from Chatham Voice on Vimeo.
Myles was 10 years old when he died after being found hanging from a coat hook in a Chatham elementary school in 1998. A coroner's jury was convened two years later to look into circumstances.
"We spent six weeks of our lives thinking about this young boy's life and death and what we could do to prevent another tragic incident," Acs said of the five-person jury.  "We put our lives on hold to deal with a tremendously difficult issue and it floors me that many of our ideas were just blatantly ignored."
Acs said nine of the jury's 24 recommendations have never been acted on, adding there seems to be no rhyme or reason to what was implemented and what wasn't.
"We asked that there be a central database in schools where incidents could be shared and someone could potentially be alerted to the possibility that a similar incident might happen elsewhere," she said. "It wouldn't cost much.
"We asked that students not be left to supervise students. All that would take is for a teacher's lunch period to be moved. Neither of these things has been done."
"When I saw The Star story, it just threw me over the edge," she said.  "What we went through changed our lives and we didn't do it to be ignored."
Acs was upset by what she thought was undue influence on the jury.
"We were almost, I want to say, almost instructed to return with a determination this was an accident. At times it appeared the coroner wasn't even paying attention," she said.
She said when the jury returned with a ruling that Myles' death was undetermined, "it was almost like we literally had to fight for Myles."
Acs questioned the usefulness of the procedure that she said seems to exist for the benefit of the status quo.
"I don't believe the system has the victim's rights in mind. Everyone, from politicians all the way through, are in it for themselves."
Although she is disillusioned with the process, Acs said she would serve again if she had to.
Mike Neuts, long critical of Ontario's Coroners' Inquest system, and now a child safety advocate, agrees with Acs' assessment.
"Not much has changed in the past 14 years," he said. "The problems detailed in The Star report are essentially the same ones I wrote about after Myles' inquest."
The most obvious sign that recommendations aren't being taken seriously, according to Neuts, is the one that called for the Office of the Chief coroner to report publicly one year later on the state of recommendations.
"There isn't any meaningful follow up and there is no responsibility that any of the recommendations are taken seriously," he said. "The jurors in Myles' inquest were excellent and had good intentions, but in a broader sense, the process is a clown show."
"Even the recommendation that coat hooks be removed from washrooms hasn't been implemented in the way it should be," Neuts said. "Our local board removed them without the need for a recommendation, but there are still hooks in some schools, especially outside of Ontario. The danger is just as great for some child in another province, but until something happens elsewhere, nothing is done. It's the bare minimum."
He did have high praise for former Chatham-Kent police chiefs John Kopinak and Carl Herder, as well as current chief Dennis Poole.
"Any recommendations which dealt with issues that local police could influence were done," he said. "The issue of child safety became and is still a top priority here."
Neuts was so upset at this month's Star report that he wrote a letter to the editor to that paper detailing the fact that juries' work has been ignored for years.  The letter can be found on Page 6 of The Chatham Voice.
Neuts said most of the millions spent on inquests are largely wasted because there is no measure in place to ensure the recommendations receive full consideration.
"If you study the system the way I have, what you see is a pattern of tragic, preventable deaths happening over and over, and some of the same recommendations made over and over, and nothing gets done," he said. "Anyone involved is just a player in their system and you can't win.
"When you see similar incidents and similar recommendations, it's clear the process is established to pay lip service to the families involved and not make any meaningful changes for public safety" he said. "It's a sham."
Neuts said his son's death and the system he encountered because of it continue to cause heartbreak.
"The Star story, coming as it did almost 16 years to the day of Myles' funeral, opened old wounds."
Neuts, who founded the program Make Children Better Now, has spoken to thousands of students about the dangers of bullying.
"It's my way of doing what I can to prevent another tragedy," he said. "No parent should have to go through what we did."
Acs said despite the flaws in the current system, she believes inquests could be valuable. "I'd do it again in a heartbeat," she said. "You literally hold someone else's life in your hand. If we won't advocate for them, who will?"
Comments
comments