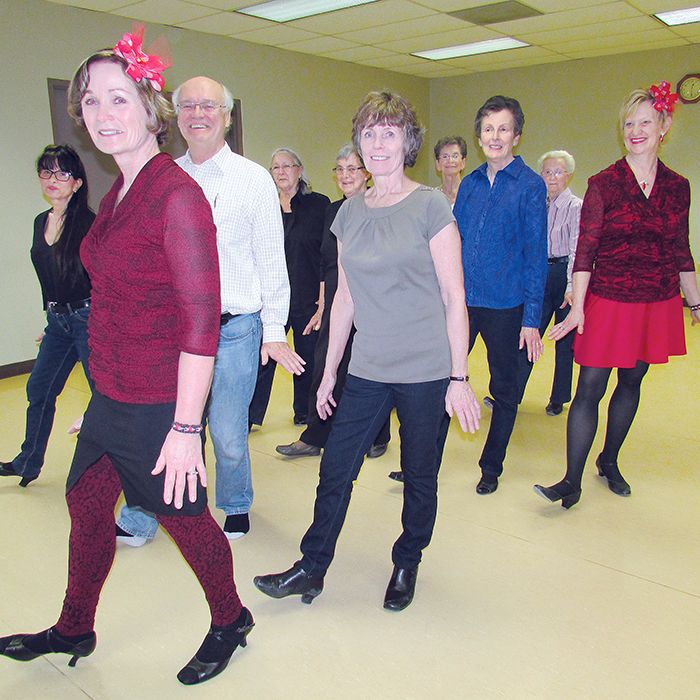 Chatham-Kent wants to be a haven for seniors, but we have to make some adjustments in order to entice them here, according to one local expert.
Devin Andrews, age-friendly plan project co-ordinator with St. Andrew's Residence, said our urban centres have to adjust infrastructure and mindsets. We must become more age friendly.
We are far from alone.
Riverview Bingo Palace 02 from Chatham Voice on Vimeo.
Andrews said the World Health Organization (WHO) created the age-friendly term in 2005, leaving the definition as deliberately vague so as to focus on our aging population, but not isolated to our oldest age bracket.
Andrews said the WHO realized communities aren't prepared for the aging population, but that must change, and soon.
"In 10 years, 20% of the population in Canada will be over the age of 65," he said. "In 1950, 5% of the population was over 65."
The problem is too few communities have evolved much in the past 60-plus years.
"What effect does a community's design have on an aging person," Andrews asked, adding infrastructure, community services and social programs all have an impact.
"It's how we include or don't include people as they age that is important."
Andrews said there are only 255 communities around the world that are registered to be age friendly. Chatham-Kent isn't one of them.
"We have an opportunity to join the movement while it is relatively young," he said. "I would like to think we are about average (in terms of age-friendly preparedness) with the rest of Ontario."
The evolving needs and expanding numbers of our aging population has left society somewhat unprepared.
That's where people such as Andrews come into play.
His task is to develop an age-friendly plan for Chatham-Kent.
Communities that aren't age friendly can lead to older residents becoming more dependent on family and social programs, and it can lead to people becoming isolated in their homes, Andrews said.
Andrews said the WHO has produced a guidebook on how to respond to the needs of an aging community, with eight areas of interest:
• Outdoor spaces and buildings;
• transportation;
• community support and health services;
• housing;
• social participation;
• civic participation and employment;
• communication and information; and
• respect and social inclusion.
Chatham-Kent's pluses are our affordable housing, the fact we have small communities where it is easy to live near needed amenities, and our 11 seniors centres that offer activities for folks who want to remain involved.
The recent redevelopment of the seniors' web portal in Chatham-Kent, ckseniors.ca, caters to the communication and information dimension, Andrews said.
Our problems lie in the fact we are very car dependent and we had a shortage of doctors, he said. The doctor shortage is an issue that we share with much of the province. The car dependency can be a struggle for seniors.
"Once you reach an age level, the cost of maintaining a car is prohibitive," Andrews said. "And you have to take a driver's test every year."
As a result, our seniors who stop driving become dependent on taxis, the bus, the CHAP program or other people to get them from place to place.
In order to become an age friendly community, Andrews said our older residents must be involved in the decision-making process. That begins in the spring.
"We will start the consultation process in early April. This will tell us where the gaps are," he said. "We will find out what will improve quality of life."
From there, the gathered data will be reviewed, and an action plan will be developed. Andrews anticipates that will be released sometime in the middle of 2015.
It will contain short, medium, and long-term goals.
"This is not a quick-fix plan," he said. "Our response will be more evolutionary. We will reassess every five years, as the wants and needs will change."
Andrews said by making it a long-term process, the transformation into an age-friendly community will hopefully avoid short-term potholes, such as economic downturns and even elections – "all things that could cause it to be put off course."
Becoming age friendly is also about businesses altering mindsets and store layouts to be better accommodating and more welcoming to seniors. Such a move makes dollars as well as sense, Andrews said.
"We need to get people to realize where the business is and profits are," he said. "The over-65 group is now responsible for 50% of all discretionary spending and have 75% of the wealth. It's the only age demographic that's expanding."
Retailers can dramatically improve their store's appeal to seniors by making a few simple changes, Andrews said, such as improving lighting, widening aisles and placing items lower on the shelves for easier reach.
"Staff should be trained to understand the needs of older clients," he added.
Andrews said the age-friendly concept isn't geared towards the extreme end of our older population, but essentially to everyone over the age of 50, and actually impacts people much younger.
"This is inclusive of all the population. It's more about aging friendly than aged friendly," he said. "Wider aisles in stores or better crosswalks, for example, help a teen in a wheelchair or a 30 year old pushing a stroller."