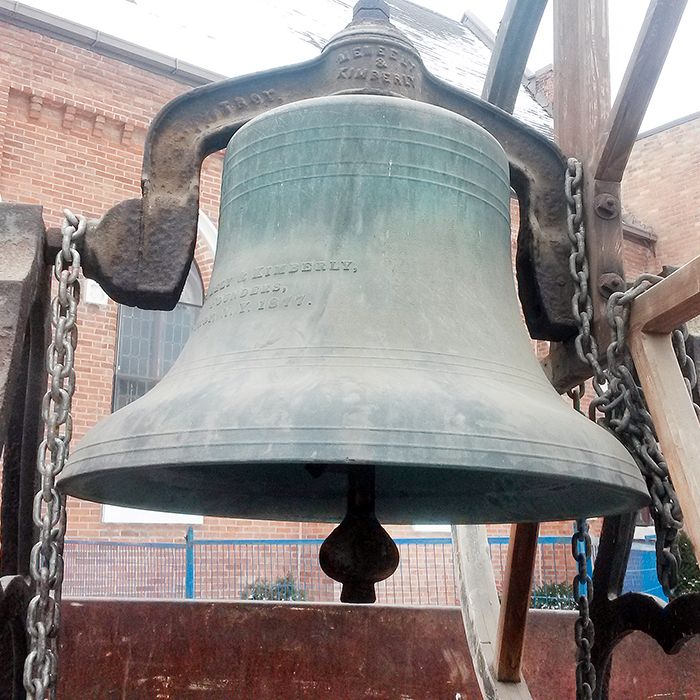 A demolition crew pulled the bell out of the steeple of the Victoria Avenue United Church Thursday to showcase it for Saturday's auction.
The bell, made in the Meneely & Kimberly Foundry in Troy, NY, in 1877, went into the church's tower that same year.
The church is sold its contents, including the pews and pulpit at auction Saturday morning. The bell fetched $6,000 and is staying in Chatham-Kent thanks to local businessman Don Thompson.
Demolition on the church begins in earnest early next month.
Comments
comments