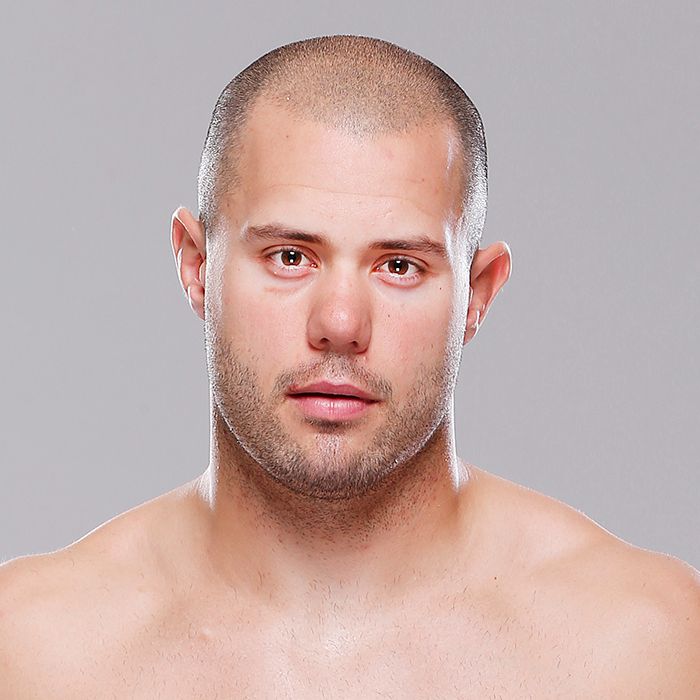 Chatham's Chad Laprise is ready for the fight, and the opportunity of his life, as the local fighter has been selected to participate on The Ultimate Fighter Nations: Canada vs. Australia, which will be airing on multiple national sports television networks beginning Jan. 15.
Put on by the Ultimate Fighting Championships (UFC), the winner of this popular series will have the opportunity to compete in the UFC, and will be signed to a contract by the world's premier mixed martial arts (MMA) organization.
baCK-video-30sec from Chatham Voice on Vimeo.
>
"This opportunity is such a blessing for me. I have only been a professional since 2010, and to have this shot so early in my career is a dream come true," said the 27-year-old fighter, who holds a perfect 7-0 professional record entering the television series.
Laprise, who trains out of Adrenaline Training Center in London, Ont., has most of his pro wins under the Bellator umbrella, and although he has faced tough competition before, he knows the challenge awaiting him on The Ultimate Fighter will be unlike any he's experienced before.
"Going into this show, I knew for sure that I would be facing the toughest opponents of my career," explained Laprise, who will represent Canada in the Nations competition against Australia. "The UFC picked the best guys from both countries and there would be no easy fights.
"I went through an intensive eight-week training camp leading up to the show. I am a firm believer that confidence comes through preparation. I know that I do everything in my power to be ready and that's all I can do. I give 100% mentally, physically, and spiritually and the rest is out of my control."
Despite entering the training camp, which served to select the shows participants, with an undefeated record, Laprise said hearing he was selected for the show was still a surprise, as he's not a "typical" television personality.
"When I heard I made the show, I was super excited," said Laprise. "I knew I had the skills to be there, but I didn't think they were going to pick me. I am a very quiet and reserved person and not the personality that is usually on the show."
Despite his quiet demeanor outside the cage, Laprise is a fierce competitor inside, and will be looked at as a favourite entering the show for Canada in the welterweight division. Laprise will be fighting for his dream, and for the opportunity of a lifetime when the show premiers Jan. 15 on SportsNet 360 and Fox Sports One.
"I am super grateful to the UFC for the opportunity to represent my country on the show. It's such a blessing to be on such a huge platform to show the skills God has given me."
Comments
comments