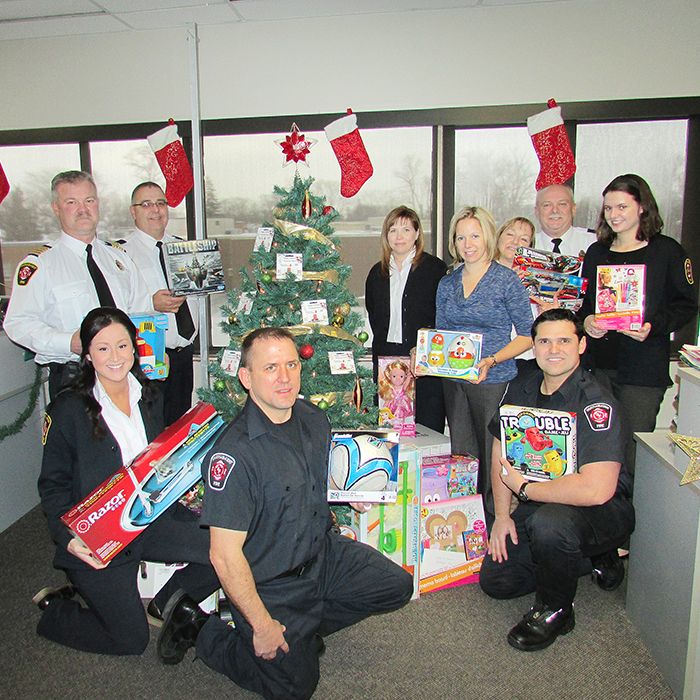 Chatham-Kent firefighters and support staff stepped up to help the Chatham-Kent Children's Services' Christmas Project this year.
The crews donated and raised enough money to purchase toys for 11 children, as well as donate a number of gift cards as well.
It's the first year the fire department got involved in the CKCS's Christmas Project, according to co-ordinator Dawn Balan. She said the project has more than 500 kids on its list this year.
"The fire service guys have been pretty good at giving us help," she said.
Kneeling, from left, are Ashley Scott, Robert Konecny and Dennis Caloura.
Back row, from left, Ken Stuebing, Rick Arnel, Nicole McCutcheon, CKCS' Dawn Balan, Janet Berry, Ric Scharf and Hillary Poole.
Not pictured is J.P. Swayze, a firefighter credited with being a driving force behind the fire department's involvement in the Christmas Project.