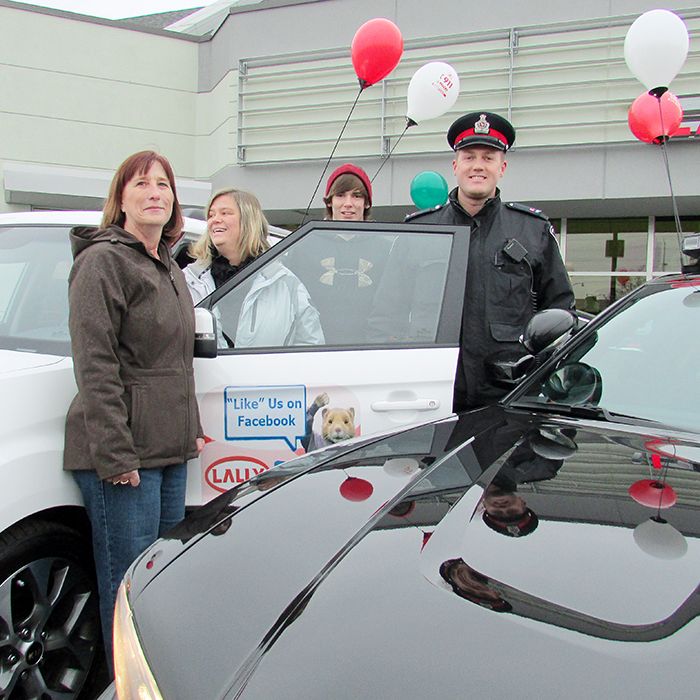 From left, MADD C-K co-president Heather Bakker, MADD volunteer Michelle Seller, MADD student volunteer Mitch Rumble and Chatham-Kent Police Const. Michael Pearce launched the local Tie One One campaign Friday at Lally Kia in Chatham.
The annual Mothers Against Drunk Driving campaign reminds motorists not to drink and drive, but to instead rely on a designated driver, take a cab, or use Home James.
The police and MADD say drinking and driving related fatalities are 100% preventable.