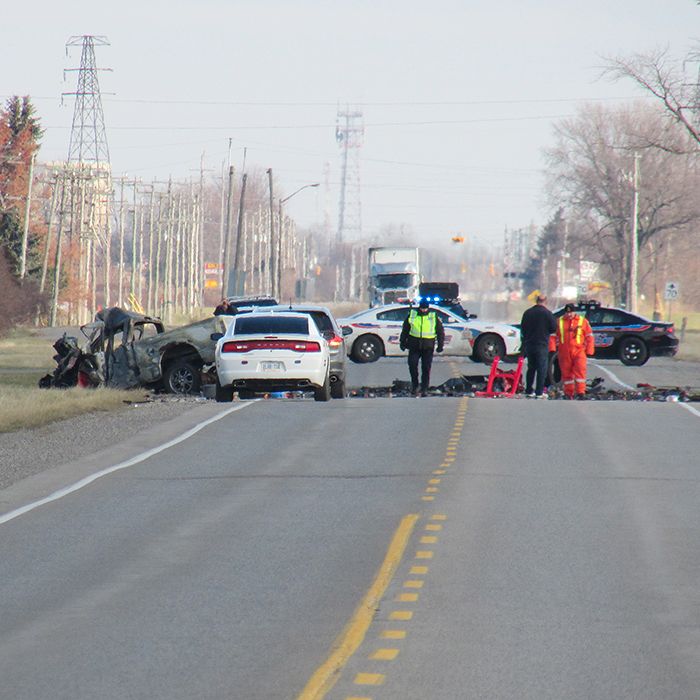 A 37-year-old Chatham man is dead following a head-on collision on Queen's Line just west of Chatham Saturday morning.
Chatham-Kent police say the accident occurred about 10 a.m., just east of Dillon Road, and involved a tractor-trailer and a pickup truck. The pickup was in the wrong lane, police say.
The pickup truck caught fire as a result of the crash. Police say passersby were unable to free the driver from the truck. He was pronounced dead at the scene.
The driver of the tractor-trailer was taken to hospital with non-life-threatening injuries.
Queen's Line remained closed for most of the day Saturday as police investigated and the wreckage was cleared away.
The name of the deceased is not being released by police at the request of his family.