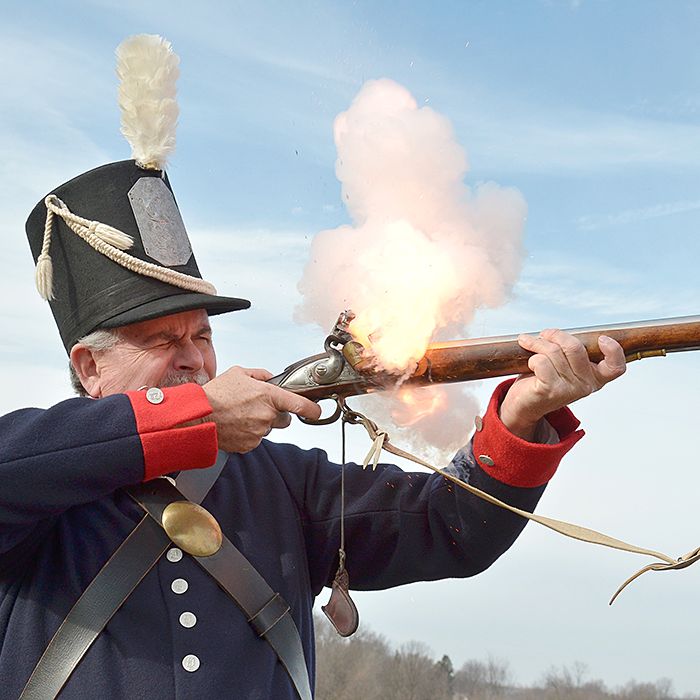 There is one final local military engagement worth remembering from the War of 1812, the skirmish at McCrae's house, which took place Dec. 15, 1813.
On this Dec. 15, re-enactors will take part in an event to mark the 200th anniversary where volunteers from Kent, Norfolk and Middlesex counties sneaked in to capture U.S. troops and assets. It's part of the Chatham-Kent Museum's efforts to recognize this action.
The skirmish marked the only time in the war that a unit comprised entirely of British militia defeated a unit of U.S. Army regulars.
The house, on Riverview Line about two kilometres west of Bloomfield Road, was home to the local U.S. military headquarters after the defeat of Tecumseh at the Battle of the Thames earlier in the fall of 1813.
One American was killed, and several wounded at McCrae's house. The militia made off with supplies and equipment.
According to local re-enactor Doug Robinson, gouges in the home's brickwork from musket fire 200 years ago are still visible today.
The event begins at 1 p.m.