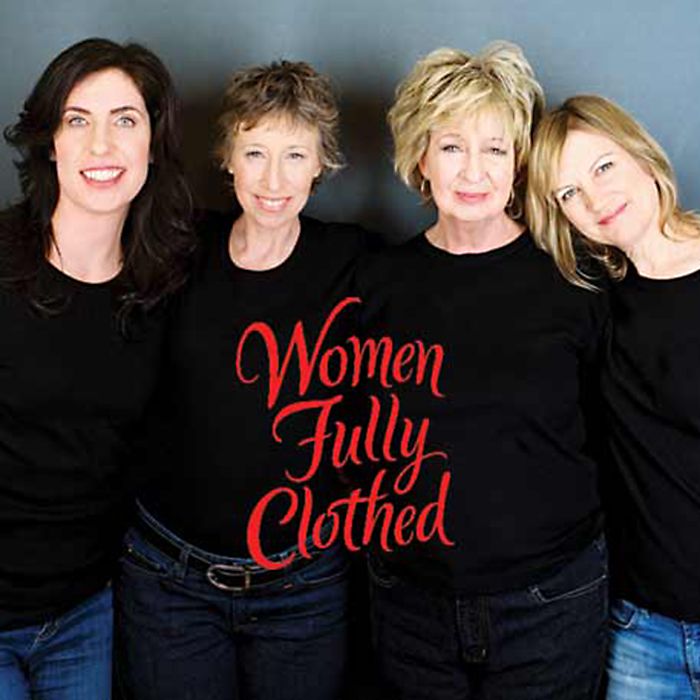 Armed with a thick resume of experience from the comedy world, a quartet of women are getting set to entertain a crowd at the St. Clair College Capitol Theatre.
They are going to keep all their clothes on as well.
Comedians Robin Duke, Jayne Eastwood, Kathryn Greenwood and Teresa Pavlinek are bringing their "Women Fully Clothed" tour to Chatham on Friday, Nov. 15.
Duke, who was a cast member on Saturday Night Live in the 80s, said the show is fun, gentle comedy.
"We write satirical sketches and it's really based on our lives as women, and as mothers and sisters and daughters and friends, even as business women," she said. "We take that point of view and we write sketches about it, it's how we see the world from our points of view as different characters that women play in their own lives."
Duke added: "it's not mean spirited at all, it's just fun, light. It's silly but we will get political too, sometimes we get a little dirty but I wouldn't say we stay there. There may be the odd joke thrown in for those people that like that kind of thing."
Duke said their team is made up of seasoned vets of the comedy industry.
"Everybody is extremely experienced," she said. "We all have the Second City experience, we've all worked in front of an audience for a long time, so we know how to perform in front of an audience, we know how to get a laugh. We know how to get a laugh from each other too; we are having fun. We include the audience in our laughter. We're laughing at ourselves, we are certainly making fun of ourselves and I think that is what the audience grabs onto and they identify, and they laugh, and they have fun and we have fun with them."
Duke said when reflecting on her career and her time on SNL, she feels now is the most creative she's ever been.
"I've never felt more fulfilled or creative in my entire career then I feel when I'm on-stage and doing this show," she said. "I feel like I couldn't be doing anything else that I love more. It's just perfect. You go out there, you get laughs from an audience, they agree with you, they agree with your point of view of the world and you just go home and have good nights sleep… well after a bag of chips or a cup of tea."
Duke said the audience can relate to them on-stage.
"We're able to reflect people's lives on stage," she said. "We're able to say what they are thinking and look at it from a comedic point of view. To make fun of ourselves so they can say 'oh my God, that has happened to me' that's how I feel. I think our audiences can identity with us. We're sort of their voice in a fun way, we can speak for them."
Tickets for the 8 p.m. show are available at cktickets.com.