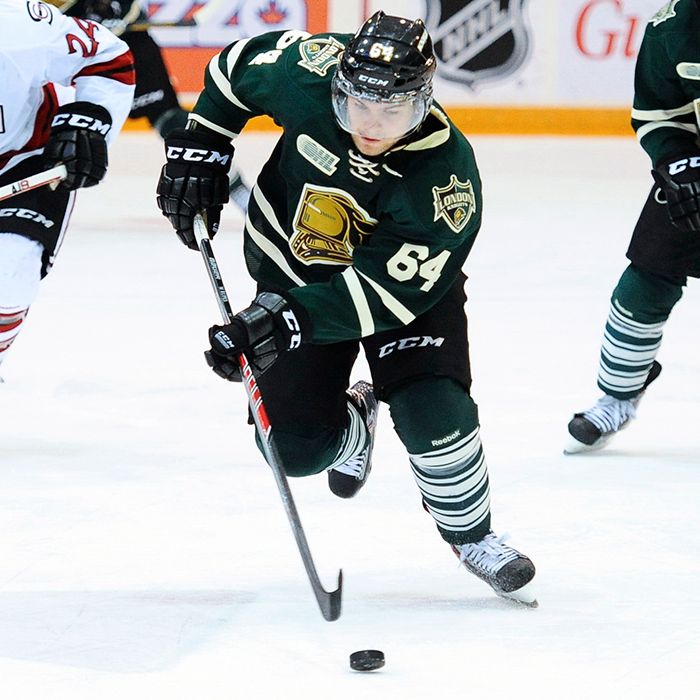 With a new hockey season well underway, the dividends of off-season training are beginning to show. For many emerging hockey prospects in the region, that means improved skating, and improved production due to their time at Todd Warriner's Hockey Station in Chatham.
Over the offseason, Wallaceburg's Seth Griffith, who is now starring for the American Hockey League's Providence Bruins, visited the Hockey Station twice weekly to continue working on his footwork and skating. According to Warriner, who is a former NHLer, Griffith has the skills and work ethic to excel at the next level.
"What can you say? Diligent in his habits, and fully invested," Warriner said about Griffith's offseason training. "He's off to a great start to his pro career. His shot and work ethic are special."
Pushing Griffith this summer at the Hockey Station, were Toronto Maple Leafs draft pick Ryan Rupert, and his brother Matt Rupert, who was a Leafs camp invite, and who both play for the London Knights. The Ruperts were sent to Warriner by Mark Hunter to improve their skating. Their work appears to have paid off, as each is enjoying a strong season with the OHL's Knights.
"Aggressive, strong, competitive kids who pushed each other," said Warriner of the Rupert twins.
Not only has Warriner been working with athletes competing at the next level such as the Ruperts and Griffith, but he's also training Chatham-Kent's next crop of budding stars. Two of whom, Muirkirk's Steven Beenackers, and Chatham's Drew Marlatt, are having breakout seasons with the Lambton Shores Predators and Blenheim Blades respectively.
"Beenackers is a big, rangy kid with lots of potential," Warriner said of the Owen Sound Attack draft pick who leads the Junior B Predators in scoring as a 17-year-old this season. "He made a serious commitment to fitness this summer and it's paid off."
Marlatt, a Windsor Spitfires pick, is also scoring at a torrid pace as a 16-year-old underager with the Blenheim Blades this season.
"Drew is strong on the puck, a great finisher, and also made a commitment to fitness this summer," explained Warriner, who is also an assistant coach with the Blades. "He showed well at Spits camp, and is great without the puck. He has been our most consistent forward this season."
On top of Warriner's crop of junior hockey players, which includes several other players competing at the Junior B and C ranks, many Chatham-Kent Cyclones, and minor hockey athletes from communities in Chatham-Kent are also improving their skills and skating at Warriner's Hockey Station. Beenackers, Griffith, and Marlatt are all Cyclones alumni.
With the recent success Warriner has had helping to ready hockey players for the next level, it's only a matter of time before Chatham-Kent's next big name walks through the Hockey Station doors.