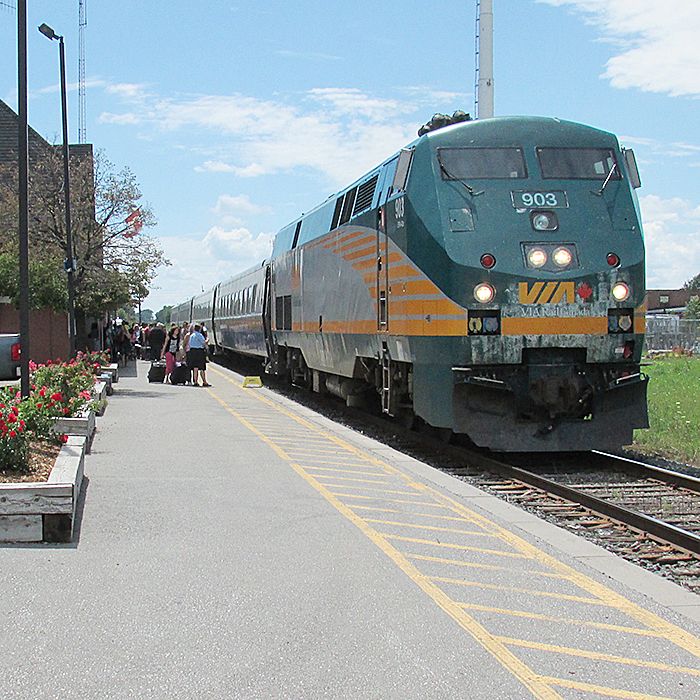 Chatham-Kent police pulled a man off a Toronto-bound VIA train Thursday night.
Police say VIA Rail contacted Chatham-Kent police about 8:40 p.m. to report a disruptive man who had a knife on the train.
The man allegedly displayed odd behaviour, including talking to himself, being agitated and swearing at other passengers.
When the train arrived at the Chatham station at 9:12 p.m., local police boarded the train and arrested the man without incident.
No one was injured and a 35-year-old Windsor man was charged with causing a disturbance and possession of a weapon for a dangerous purpose.