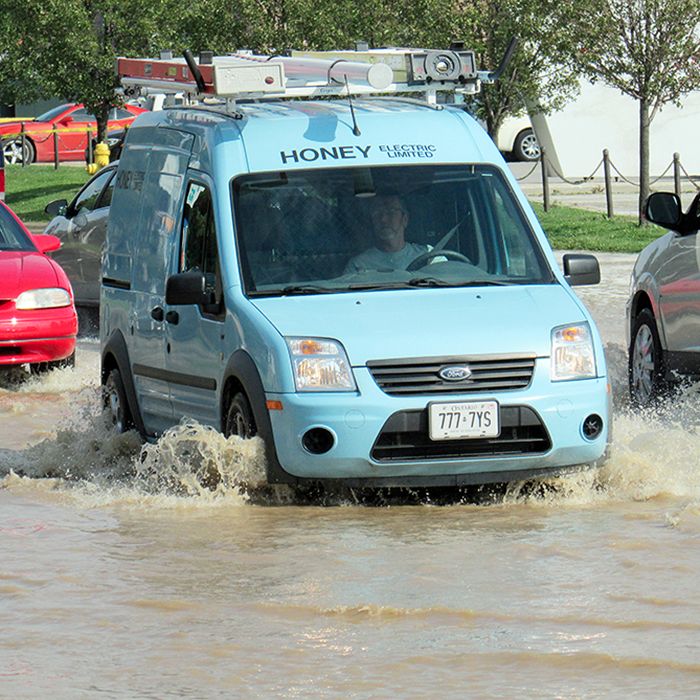 A broken water line in front of the Chatham campus of the Chatham-Kent Health Alliance flooded Grand Avenue and much of the alliance's parking lot Friday afternoon.
Police were on scene slowing traffic through murky water that was six-inches deep in spots.
Meanwhile, the hospital shut down its water lines to reduce the risk of flooding and to maintain the integrity of patient care systems, according to alliance officials, via a press release issued by Zoja Holman, director of communications for the CKHA.
CKHA officials ask anyone who doesn't have to come to the hospital to stay away until the main is repaired.