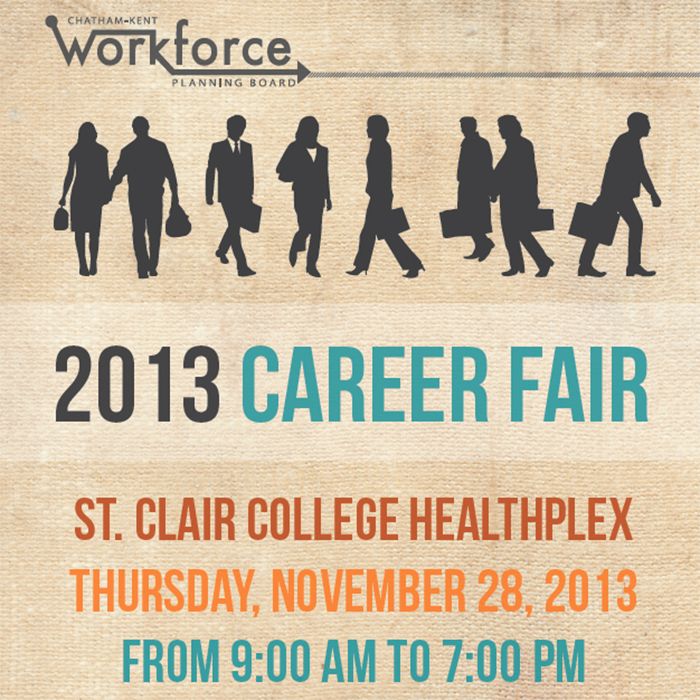 Work is well underway for the second annual Career Fair, slated for Nov. 28 at the St. Clair College Healthplex.
Kristy Jacobs, project manager for the Chatham-Kent Workforce Planning Board, said last year the fair had more than 50 employers with displays, and in excess of 1,000 students/job searchers came through the doors.
This time around, Jacobs is gunning for 70 employers and 1,500 searchers.
"The first year went really well, despite having a short time to plan," she said.
Jacobs said all of the employers were from Chatham-Kent, but a couple of post-secondary schools on hand were from the London and Windsor.
She said the employers get a 10-foot-by-10-foot space to showcase what they do. Those spots are filling up.
"We still have some room, and they are free for employers," she said. "We do hope to have the employers in place by Oct. 25."
Last year, there was a waiting list of employers, prompting some reformatting of the use of floor space and the increase to 70 employer booths.
To showcase your business, contact Jacobs directly via e-mail at kristyj@chatham-kent.ca, or register online at www.ckworkforcedev.com.
Jacobs said the college's Healthplex is an excellent venue for the Career Fair.
"The Healthplex is awesome. There's a great amount of parking," she said. "We have a great partnership with St. Clair College. It's nice to showcase their facility as well."
Jacobs reminds employers the event is an information fair rather than a hiring fair. She said if employers are looking to hire, that's great, but encourages businesses that aren't currently hiring to still take part to showcase what they do.
The fair will run from 9 a.m. to 7 p.m.
Comments
comments