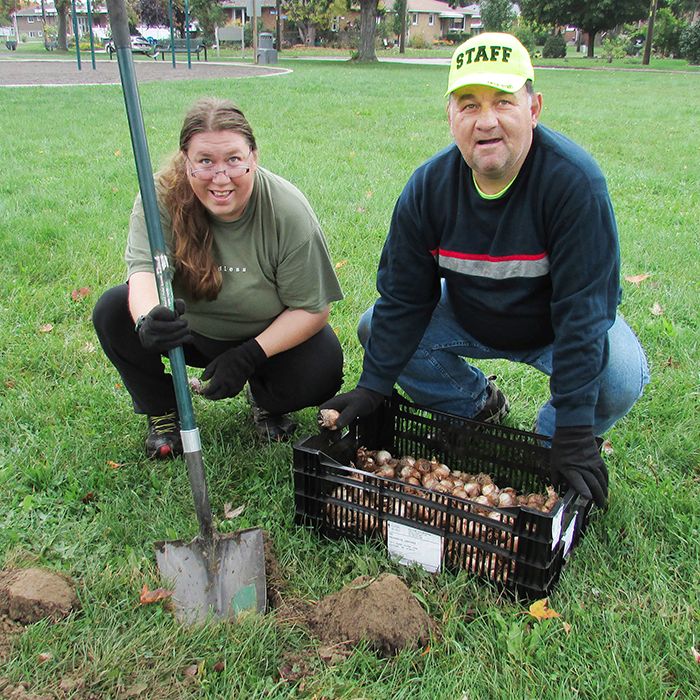 Lisa MacNeill and Kevin Sinclair of Community Living Chatham-Kent plant daffodils in Lions Park on Stewart Street in Chatham Wednesday morning.
The Daffodil Project is an initiative of the Chatham Sunrise Rotary Club to plant 10,000 daffodil bulbs each year around Chatham-Kent.
The volunteer crews will also plant bulbs at other locations in the municipality this week, including Parkfield Restaurant, in the downtown core, in Collins Park on the north side of the Fifth Street Bridge, in the VIA and Entegrus flower beds, behind the Chatham campus of the Chatham-Kent Health Alliance, and at Riverview Gardens.
At Lions Park, the volunteers planted the bulbs in clumps around trees and park benches right in the grass. The idea is for the spring plants to come up and flower about three weeks before the first grass mowing of the year.
Daffodils are perennial, so they will come back year after year.
Comments
comments
« Career Fair returns Nov. 28 City staff take issue with signs preaching safety »