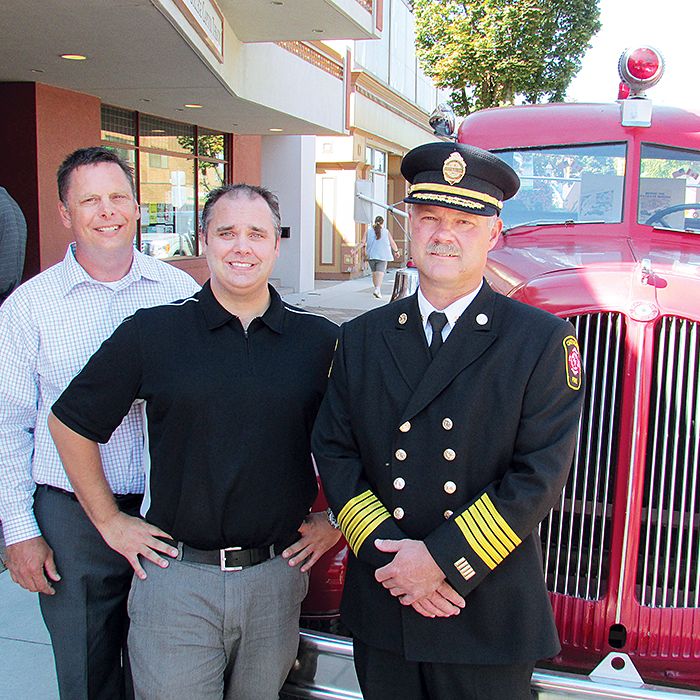 If the best things in life are free, then this year's version of FireFest has to be listed as one of the best things.
The second annual event brought thousands of people to downtown Chatham to look at antique fire trucks, watch and participate in safety demonstrations and view a parade at no cost.
A film about the Detroit Fire Department that brought hundreds to the Capitol Theatre was also free, although donations were accepted.
Aside from a bit of rain, FireFest went off without a hitch and showed off Chatham-Kent to visitors from outside the area.
The event, organized by a committee headed by Brent DeNure, was an example of community spirit, although it wasn't the only one.
The annual United Way Red Feather event brought together scores of secondary school students from around Chatham-Kent to have fun and raise money for this year's campaign.
This weekend brings more things to do for good causes.
Simply Queen will perform at the Capitol in a Chatham-Kent Children's Treatment Centre Foundation benefit, the latest effort of Darrin Canniff and crew.
United Way has its one-of-a-kind Runway Gala at the Chatham Airport, an event presented by Gentry Manor.
HallowSmash will raise funds for the Acceptional Riders program with sponsorship from Chatham Chrysler, TekSavvy and South Side Bar and Grille and WinMar.
If you know someone or act quickly, you might be able to get tickets if you're looking for a last-minute chance to have some fun.
These events and others like them throughout the year demonstrate that having a good time and doing a good thing can go hand in hand.
They also show an incredible amount of dedication by organizers and support by community-minded businesses in the area.
If you attend these events, take a minute and say thanks to organizers for all they do.  And don't forget to thank yourself for helping out.
Comments
comments