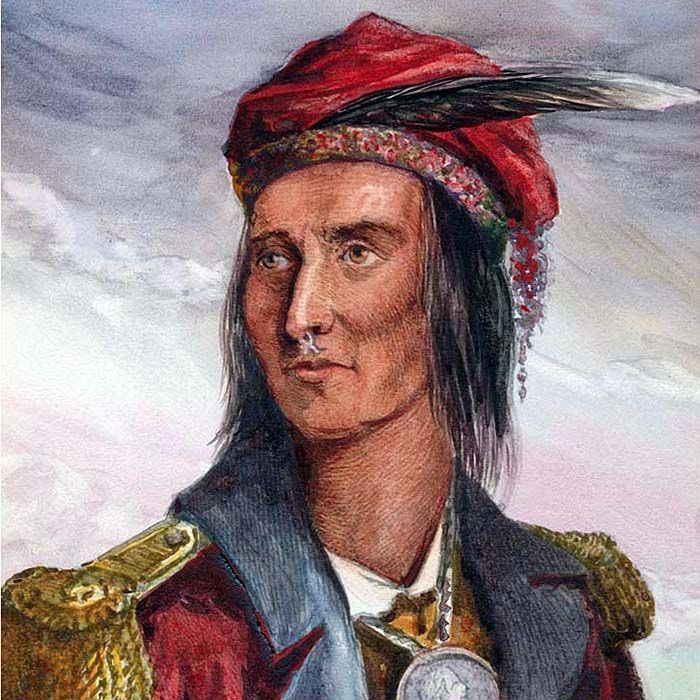 History is generally taught in classrooms, but a university professor is hoping to augment the education process.
And his initial focal point of history is none other than Chief Tecumseh, who fell at the Battle of the Thames nearly 200 years ago.
Rob MacDougall, an associate professor of history at the University of Western Ontario, was on hand at the recent Battle of the Thames press conference at the Fairfield Museum on Longwoods Road. He said the learning is done through ARG – Augmented Reality Gaming, which is played partly by computer and partly in the "real world.
"It's part scavenger hunt, part puzzle and part role-playing game," MacDougall explained. "It's designed to teach the history behind the War of 1812, and also historical thinking – how we know what we know about history."
The program, "Tecumseh Lies Here," was initially designed for university students, but has been tweaked to appeal to a younger age group.
"This time around, it's for middle-school kids," MacDougall said.
There are some significant alterations to the game plan.
"We can't send 11 year olds to a graveyard at midnight to dig up a clue," he said. "We did that with our university students."
The key element of the educational platform is an augmented workbook that is filled with information on Tecumseh and the War of 1812, MacDougall said.
On its own, the workbook can be used to teach students about history, he said. Add in a smartphone or tablet that has the app Layer, and the booklet suddenly reveals even more information.
"You use the app to look at the workbook. There are links to audio and video clips, and hidden secrets," MacDougall said.
The ARG was initially limited to a classroom or lecture hall.
"The games we ran before were sort of like concerts – you had to be there," he explained.
"You can develop the game yourself," he said of teachers. "You can use the booklet with the app or even just use the workbook without the app."
Teachers in Chatham-Kent and London are making use of the ARG on Tecumseh in their classrooms, MacDougall said.  He recently spoke with James Jenkins, research advisor with the Walpole Island Heritage Centre, and hopes to discuss using the ARG in native schools in the area soon.
"Logistics made us keep it to western Ontario," MacDougall said. "But we would love to do some work with Francophone kids in Quebec and U.S. kids as well. It's within a lot of people's reach."
He added the different cultures would also bring different perspectives on the War of 1812.
"History consists of a lot of incomplete evidence," MacDougall said. "There are three sides to every story."
Comments
comments
« Thief steals disabled man's bike Attention social media maniacs – control your hashtagging! »