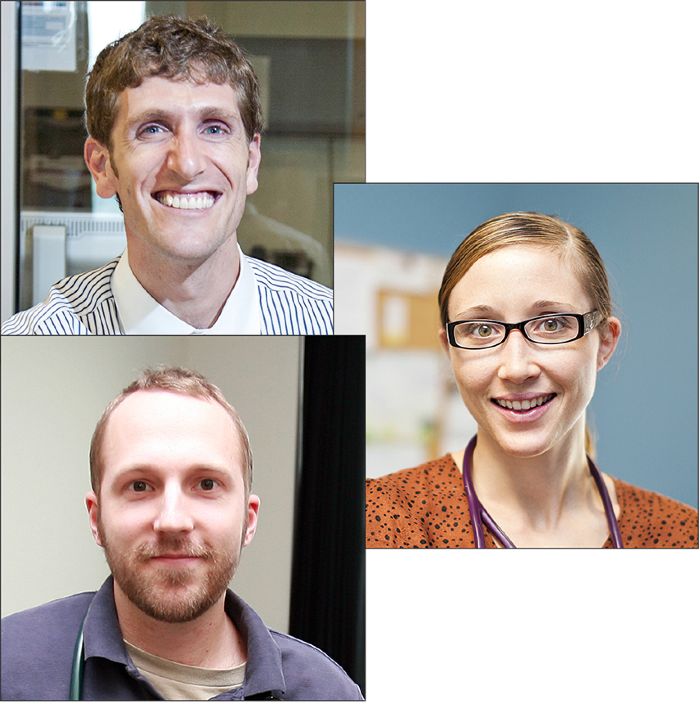 Three new family physicians are setting up their practices in Chatham, according to the medical recruitment department of the Chatham-Kent Health Alliance.
Drs. Dax Biondi, Jackie Wolting and Davie Lapierre are headed our way.
Biondi, who grew up in Chatham-Kent, went to med school at Western and came back here for his residency.
He will be practicing with the Thamesview Family Health Team, but will also offer obstetrical services and work in the CKHA's emergency department.
Wolting is another Chatham-Kent native who has come home. She finished her residency in British Columbia and will also be part of the Thamesview Family Health Team.
For now, Wolting will work with Dr. John Boekhoud as he heads towards retirement, and will take over his patient roster when he retires at the end of the year.
Like Biondi, Lapierre, an East Coaster, went to Western med school and did his residency here in Chatham-Kent.
He is working with the Chatham-Kent Community Health Centre, and also as a hospitalist at the CKHA.
Fannie Vavoulis, medical recruiter and education co-ordinator with the CKHA said the residency and physician recruitment programs are paying dividends.
"We worked very closely with our local-based residents over their two years in the community in hopes they will choose Chatham-Kent as the place to build their practice," she said in a release. "We are thankful that Dr. Biondi, and Dr. Lapierre have chosen to stay in our community.  We are also thankful Dr. Wolting has chosen to come back to Chatham-Kent to practice.  They are excellent additions to our physician team."