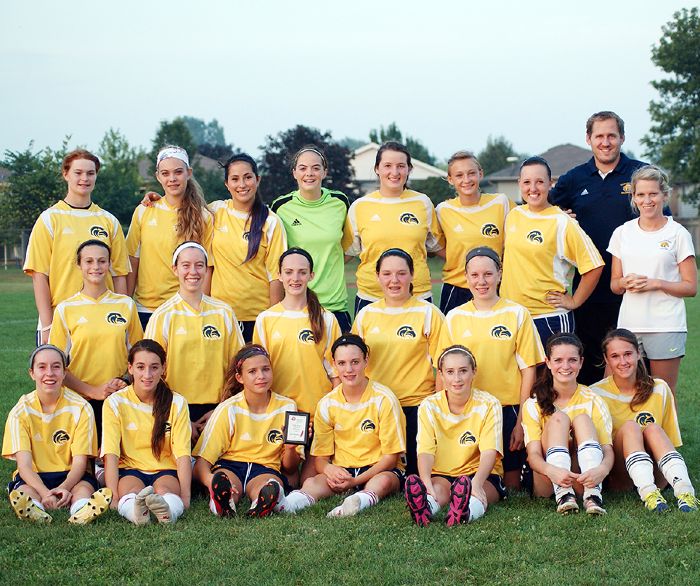 Behind the soccer, football, and other sporting activities Red Feather has become known for, there's a more important message to remember from the annual weekend in Chatham-Kent. Red Feather is about more than sports, it's first and foremost, a fundraising effort for the United Way of Chatham-Kent.
With a 2013 fundraising goal of $2,200,000, the Red Feather events are a kickoff to the United Way's annual campaign, and are another important step in helping the United Way support dozens of community organizations and programs.
According to Red Feather co-ordinator for the United Way, Amanda Chartrand, Red Feather is an excellent opportunity for Chatham-Kent youth to become engaged in community giving through sport.
"Red Feather is in its 56th year and is an event that provides an opportunity for local youth to become closely linked to United Way and its family of agencies," explained Chartrand. "Each school hosts a number of events within their respective schools and these funds are then used in our Community Fund to support the 25 programs and services that United Way of Chatham-Kent locally supports."
The 2013 events kicked off with the annual soccer tournament, with the Chatham-Kent Secondary School Golden Hawks winning the girls' tournament by defeating the Ursuline Lancers 1-0 in the final game, while the Lancers won the boys' side.
"Red Feather weekend has always been special for high school students in the area," said CKSS soccer head coach and teacher Stephanie Vanstone, who participated in Red Feather as a student at CCI. "It's great to see the tradition still alive, and providing an opportunity for kids to give back to the United Way through sports."
One of the athletic highlights of the weekend is always the annual football game. This year, it was the John McGregor Panthers hosting the UCC Lancers in a regular season game. Although the score on the scoreboard, a 41-24 win for UCC, was important to both teams, the funds raised at the gate, and donations from teams throughout the weekend, is even more important to the community of Chatham-Kent. In particular, the fact that Red Feather is youth driven, teaching valuable lessons to Chatham-Kent teens, was not lost on Chartrand when discussing the weekend.
"Red Feather raises funds traditionally through sports activities and events in the school," said Chartrand about the Red Feather festivities. "The youth themselves plan and organize the events and through this planning process understand the importance of the voluntary sector and charitable giving and its impact on their local community."
Comments
comments