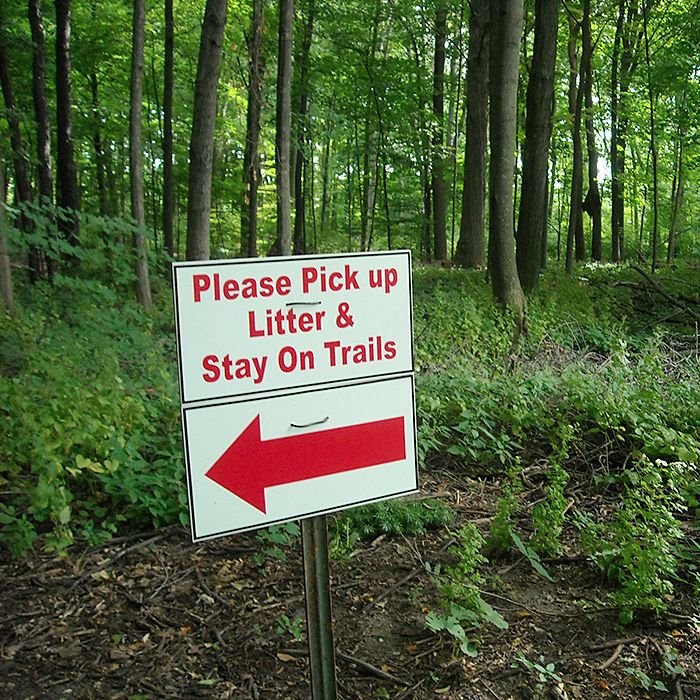 The Rotary Club of Chatham is helping put new look on an old trail for local hikers and cyclists to enjoy.
The new Rotary EcoTrail was officially opened Sept. 21 in the O'Neil Nature Preserve, formerly known as Paxton's Bush in Chatham's north end. The trail forms an 880-metre loop through the bush and will feature interpretive signs, wood sculptures and rest areas. A limestone screening surface on the trail will make it easy to navigate for hikers and cyclists.
The new trail can be accessed through Thornhill Park at 114 Thornhill Cres. and at Midwood Oxley Park at 223 Oxley Dr. in Chatham.
"The Rotary Club of Chatham is committed to continued financial and volunteer support to the project," Barry Fraser, chair of the Rotary Club's environment committee, said in a release. "We are pleased to extend a welcome to everyone as they enjoy this major environmental asset in an urban setting."
The project also received support from the Chatham-Kent Trail Council, Carolinian Canada, and Chatham-Kent municipal council.
The trail is a work in progress and will include features that will inspire users to learn about nature in their own backyard. Neighbours and other trail users are encouraged to be involved in the project as it continues to develop.