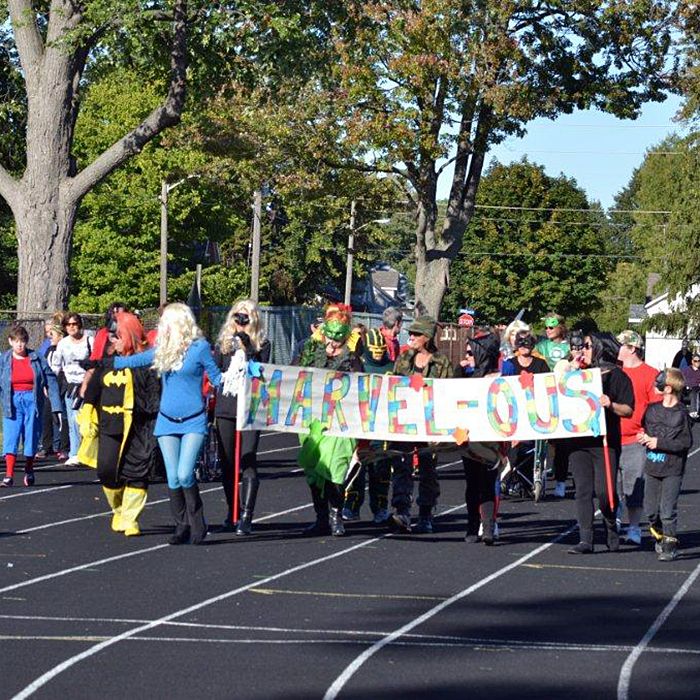 More than 250 took part in the 16th annual Community Living Chatham-Kent Walkathon, raising more than $25,000 this week.
The event took place on the UCC track and had a superhero theme.
"This year's event ran like clockwork and everyone had a lot of fun," said Jodi Maroney, community relations and development manager, in a release. "We are thrilled that we reached our goal of $25,000 and want to thank everyone who supported the event for their generosity!"
According to the release, the proceeds stay in Chatham-Kent and will be used to enhance the programs and services provided to more than 425 people with an intellectual disability, and their families.
Comments
comments
« Operation Cover Up extends pick-up period Movies at the library »