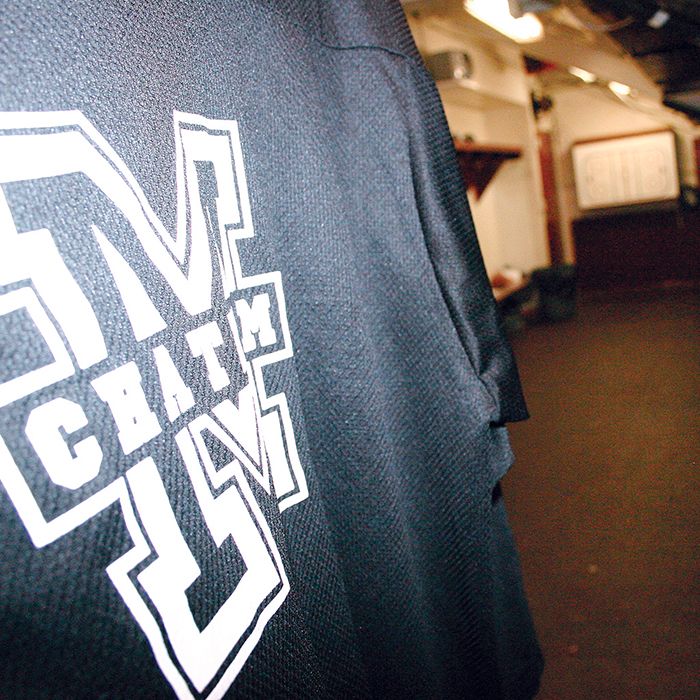 Chatham's Jr. B franchise is getting an OHL-style upgrade.
Council agreed to spend $200,000 on a construction project for a new dressing room facility at Memorial Arena. The project was given to Chatham Maroons owner Bill Szekesy, who also owns Tecumseh-based construction company QM Group.
The improvements will include a 55-ft.-by-34-ft. addition to the exterior southeast corner of the building, which would house a dressing room, laundry facility, workout and coaches area.
Don Shropshire, CAO, said making this move was a "no brainer" for council to make.
"As a taxpayer, this is a great deal," Shropshire said.
The CAO added normally a construction project of this magnitude and dollar amount would go through the tender bidding process, however, Szekesy said he was willing to front half of the project cost.
"We did something similar with John Laprise, for land he donated for the Mitchell's Bay Trail," he said.
A staff report indicates past deals with the Thamesville Trail and the revitalization of Rondeau Bay shoreline are also similar to this arrangement.
Shropshire said private/public partnerships are becoming more common.
"It is a growing trend for the provincial and federal governments as well," he said.
Szekesy could not be reached for comment.
Mark Davis, the Maroons new general manager and head coach, said the new dressing room "will be a great recruiting tool.
"It's awesome. We get that built and bring kids in here to take a look …  it's an easy sell," he said.
Davis added the Maroons would be getting some OHL-style treatment.
"If anyone has ever been in the Windsor Spitfires room, it will be a spitting image of the Spitfires room, other than a hot tub," he said. "It's going to be very nice, the boys are going to feel like they are an OHL team."
Davis said the team does its training at Goodlife Fitness currently.
"We'll be able to do a little bit more after practice here with the guys," he said. "I'm looking forward to it. It's a great thing for the arena, a great thing for the organization and the players obviously."
A total of $80,000 of Chatham-Kent's contribution is being funded through the money previously approved for the Doug Allen Tennis Courts lighting, with the remaining $120,000 funded through the future capital projects reserve.
A staff report stated Szekesy was approached by another municipality that wanted the Maroons to move there, and offered to build a new dressing room for the team. Szekesy has said that he would prefer to remain in Chatham-Kent, according to the report, but improved facilities are required to operate the club.
Construction on the new facility is expected to begin right away.
Comments
comments