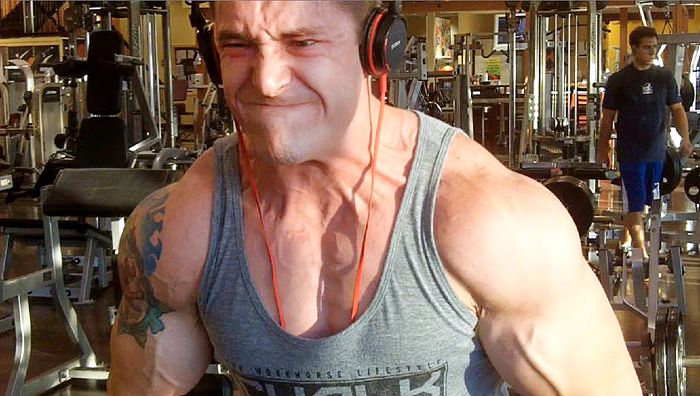 Chatham native Dane Dillon is pumped up about Nov. 9. Well, actually, he's pretty much always pumped up, but the bodybuilder will take part in a national competition Nov. 9.
The Natural Physique and Athletic Association hosts its Canada Championships in Calgary then, and Dillon is hoping for a strong showing.
In fact, he's in it to win it.
"If I win that competition, then I'll get my pro card," he said. "For this federation, if you win a pro card, you can compete in any of their pro competitions and you can win money."
Dillon, 22, lives in Grand Prairie, Alta., and works as a child-care counselor.
While in Ontario, he competed in the Ontario Physique Association, but when Dillon moved out west due to his work, he had some decisions to make.
"Moving out here, I'm not in that area anymore. I didn't want to have to go back to Ontario to compete," he said. "I had to find the new federation (the NPAA)."
Dillon said he competed in regionals and qualified for provincials, where he took second place in two divisions, which earned him a berth in the nationals in Calgary.
Five years of dedicated workouts are paying off. It's been a long road from his days playing sports in Chatham-Kent.
Dillon grew up in Chatham. He started lifting weights as part of his training for high school sports.
But when he went off to university, the training – and the sports – stopped. He fell victim to the Freshman 15 weight gain.
"After my first year (of university), I just felt like I needed something to dedicate myself to – some kind of sport or competition," he said. "I had that year and I didn't have any kind of athletics going on and I ate like garbage. I wanted to get into the best shape I could."
So be began pumping iron in earnest.
Five months into his weight training, Dillon started to prepare for his first bodybuilding competition.
"It was a lot in the beginning. There was a lot of information as far as nutrition that I didn't really know. I had to do a lot of research in order to succeed," he said.
As competition dates approach, Dillon said he refines his eating to "diet down.
"The main intention is to lose fat, but you might lose a pound or two of muscle," he said.
In the early days, Dillon said he dieted down for 12 weeks and lost more muscle mass than he anticipated.
Last year, to get into top shape, Dillon lost 40 pounds in 12 weeks.
"It was very difficult, very fatiguing," he said
This time around, he began shedding pounds in January for the November competition. Dillon said he still has another 15 pounds to go between now and Nov. 9 – a much less stressful time/weight plan than last year.
To see more of Dillon, go to www.facebook.com/danejacobdillon.
Comments
comments