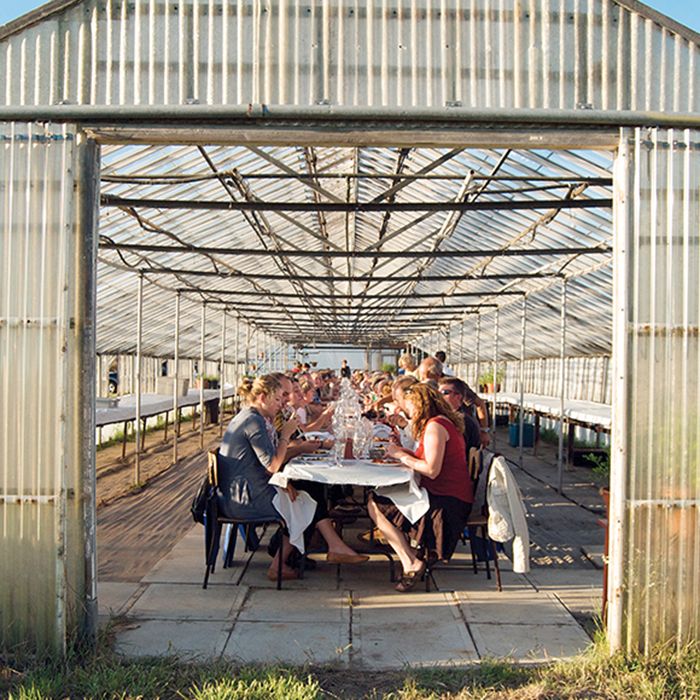 The C-K Table is back with more events this year to give people a chance to experience some of Chatham-Kent's finest food and to see it how it's produced.
In addition to a gala dinner, the organizers have expanded the event to include a second day of market and farm tours.
Returning for its second year, the C-K Table Dinner will held Sept. 21 at Parks Blueberries and Country Store near Bothwell.
The seven-course meal will feature dishes prepared with local ingredients.
"Essentially, that night the farmers will bring their produce and we're pairing up with chefs and restaurants in the region, and they'll be taking the farmers' produce and making the meals," said Sara Rattanasithy, event co-ordinator.
The farmers will be on hand to serve the meals and to talk to the guests about the food.
The chance to connect with farmers and cuisine artisans is aimed at promoting the wide range of quality food that is grown and produced in Chatham-Kent.
"There's so many producers here, great producers. We're trying to get people to them and getting people to realize there's a market in Chatham-Kent that is interested in using the produce here," said Rattanasithy.
The food will also be paired with locally-produced wine and beer.
Tickets are $95 per person. The proceeds will go to the Growing Chef's program for children's food education.
Seating is limited to 200 for the C-K Table Dinner. The doors open at 6 p.m., and dinner will be served at 7 p.m.
Last year, the 125-seat event sold out quickly.
Tickets can be purchased online at www.cktable.ca or at various locations in Chatham-Kent.
Also, anyone who bought tickets for the cancelled epiCKure event can return to where they purchased them and exchange them for the C-K Table tickets.
The second day of the celebration, Sept. 22, features a free vendors' market at the Crazy 8 Barn in Palmyra where people can visit the booths of culinary artists.
While at the market, people can pick up a map for free self-guided tours of some of the farms in the area.
"We wanted something extra to showcase more of the different culinary groups of Chatham-Kent and a chance to go on the farm," said Rattanasithy.
Participating farms and artisans include Bayside Brewing Co., Delhaven Orchards, Early Acres Estate Winery, Griffin's Maple Syrup Products, Kerr Farms, Parks Blueberries and Country Store, River Bell Market Garden and Eve Chocolatier.