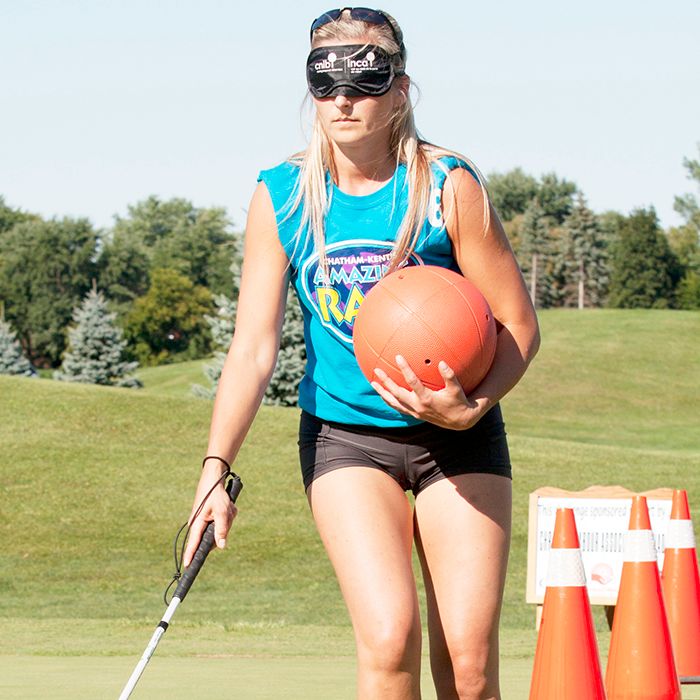 The Chatham-Kent Amazing Race got off to an early start at Union Gas headquarters on Saturday morning, taking competitors all over their community.
The popular United Way fundraiser is in its eighth year, raising more than $670,000 over the course of the event to continue supporting the 25 programs, agencies and services it runs in the Chatham-Kent community.
This year, 25 teams participated, raising more than $58,000 and having a blast themselves. Combined with corporate donations, this year's tally was just shy of $72,000, but money is still coming in.
United Way Director of Resource Development David Drouillard said this year's biggest blessing was having the good fortune of great weather and no injuries.
"Because this event runs rain or shine, we're so happy that it is shining," said Drouillard.
The competitors were treated to a lunch at the WISH Centre after the morning where half of the teams were eliminated and taken to Tilbury to compete in a scavenger hunt.
The day was not without surprises, however, with the winner of that hunt thrown back in the running for a top spot.
Each year Drouillard is amazed with the care and thought that goes into making the event a success.
"The logistics of a race like this involves a tremendous number of volunteers and endless details that those volunteers are responsible for," he said.
Final challenges demonstrated a high level of teamwork and trust. One member of a team was blindfolded for more than one challenge, following their partner's instructions carefully.
Whether rolling a ball to each other or maneuvering around pylon cones, each team did their best to make it to the end.
The final challenge, a frantic race to assemble a golf cart and sink a golfball during a putt led to this year's winners, Chris Hyatt and Scott Barstead.
The physically demanding event had its challenges mentally as Hyatt and Barstead can testify to.
The team "Seabass & the Chicken Part Trois" can't believe they have secured the top title.
"It's a relief," said Barstead of this year's victory after three previous years participating.
"Now we can come back as the team that beat them," Hyatt added.
While their favourite part of the day was winning, they most enjoyed the climbing task in Moraviantown.
Walking on a bridge with cables, Hyatt had to jump from one platform to another.
"I'm kind of short so I leaped and it took everything I had not to fall. It was insane," said Hyatt.
Reflecting on their experience, the toughest moment came when the two realized just how far behind they were halfway through the day.
"It was getting ourselves mentally back into it because I think we both checked out," said Barstead.
"At one point I said, 'Let's keep going, our luck might turn,'" said Hyatt.
It did. Turning the tables on themselves, the team worked hard to get to the finals where, after tense moments, the two received the first sunken golf ball from the final three teams.
When asked what they will take away from Chatham-Kent's Amazing Race, Barstead replied,
"All day we've been talking about, 'do you remember this?' It's going to be the memories."
Comments
comments