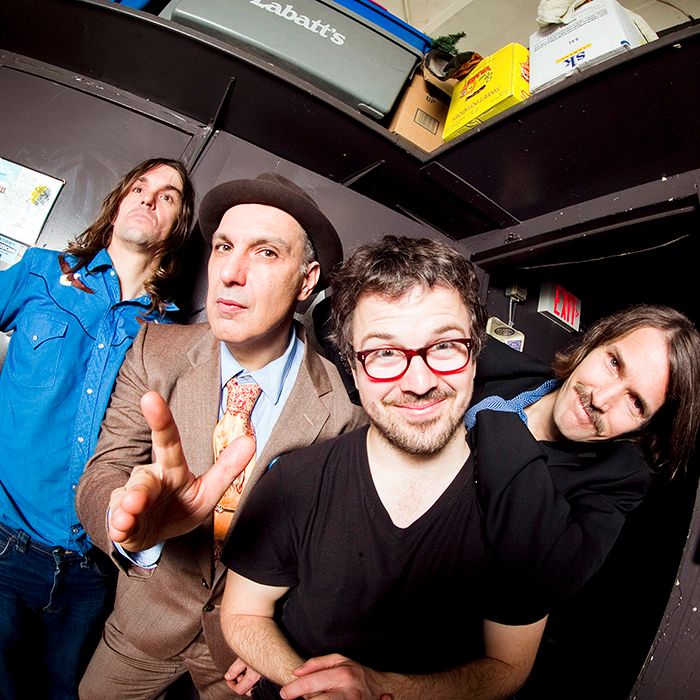 Chatham plays host to its second annual Indiefest on Sept. 6 and 7.
Culture Factory released the lineup for the event, which will feature a number of local bands and regional acts at a host of venues and locations in Chatham.
"Culture factory is a group of passionate people that believe in the importance that music plays in our city's culture," said Ben Srokosz, vice-president of Culture Factory. "We are extremely excited about the lineup this year; we have a great mix of local talent, regional talent, and Canadiana to share. We hope that everyone enjoys this years festival."
The headlining act will be Toronto-based group the Bidiniband, who will play at Studio One of the Cultural Centre on the Friday night of the festival.
Dave Bidini, the band's front man, said he is anticipating that the Chatham crowd will enjoy their performance.
"There will be no flaming gongs and flash pods, dancers or sword swallowers … there will be none of that," Bidini said. "We're a very friendly, committed, intense band and it's a live organism. Every show is different; a lot of stuff is sort of invented over the course of the show, if it's going well. We love doing it and I think people will love watching it too, I hope."
Opening up for the Bidiniband will be Blenheim native Henry Adam Svec, who collects Canadian folk songs and tours the country teaching people about them.
It will be loud at Elephant's Nest on Sept. 6, as Time Giant and the Fisher Kings will rock the stage starting at 11 p.m. Aaron Allen and Abigail will both play sets the same night at Jazzbah starting at 10 p.m.
The Elevator Music team will be featured during a hip-hop night at Encore Bar and Nightspot on the Friday night at well, from 8 p.m. to 11 p.m.
Kicking things off on Sept. 7 will be performances by local bands Sound System and Elastic at the Chatham Skate Park at 12 p.m.
Also on Saturday, Saint Ends and Blue Stones will perform at Studio One at 9 p.m.; The Long Lots and Summit Series are at Elephant's Nest at 11 p.m. and Lily Frost and Gyles are at Left Wing Tattoo and Art Gallery at 8 p.m.
Comments
comments