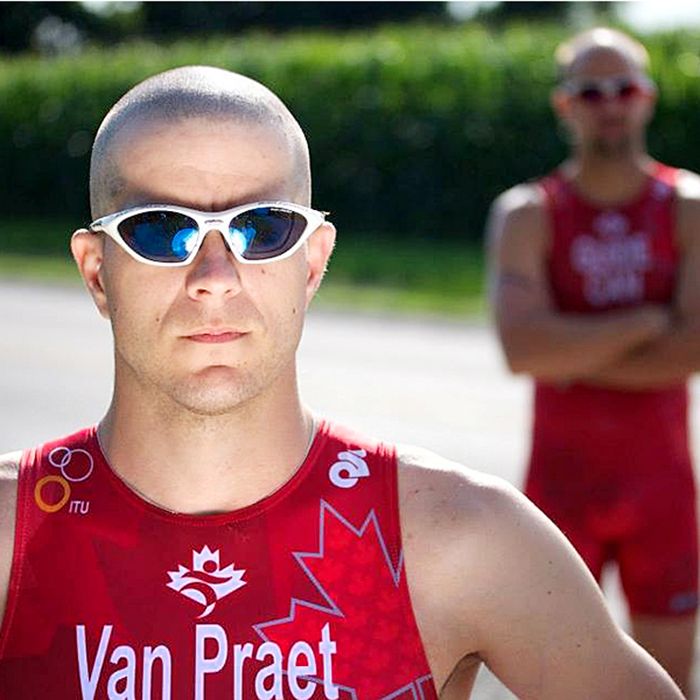 After being named to the Canadian elite para-triathlete team, Ryan Van Praet now has his eyes on an even bigger prize.
The Chatham native will hope to represent Canada in 2016 at the Paralympic Games in Rio de Janeiro, the debut for the new sport. He will also be representing his country in September in London, England at the world championships.
Van Praet has a disease he was born with, which impairs his vision, but he said it has never held him back.
"When I was really little, about two or three, my parents noticed I would always stare up at the light," he said. "Long story short, I was diagnosed with a disease called retinitis pigmentosa. Over time your peripheral vision slowly deteriorates."
Van Praet said he participated in a number of sports including hockey and football growing up and eventually got into running. By the time he was in university, he jumped in the water, grabbed a bike and participated in triathlons.
"It has taken me all over the world," he said. "It fits my personality of just putting your head down and just go."
In 2008, Van Praet said his vision got worse.
"I had a couple bike crashes and it was time to hang it up, but I didn't want to quit the sport," he said. "So I found a way to do it and became a para-triathlete, got a tandem bike, found a guide (Syd Trefiak) and we learned how to ride and compete as a tandem. I've found a new career and have been able to continue to do triathlon, just differently."
Van Praet placed fourth last year at the world championships, and will be competing in this years worlds' in England on Sept. 13.
"I never would have thought this was possible," he said. "I just wanted to keep doing triathlon, now I have to shift my focus to believe there is a pretty good chance that in three years I'll competing in the Paralympic Games, which is pretty crazy."
Van Praet said before Rio was even a possibility, he wanted to show people that there are no excuses.
"You can find a way to do it; you just have to be creative, ask for help … they are looking at us as elite athletes, they believe in us and our ability, so you can believe in yourself too," he said.
To support Van Praet's journey towards the 2016 Paralympic Games, donations are being accepted at his site www.gofundme.com/RioRyan2016.
Comments
comments