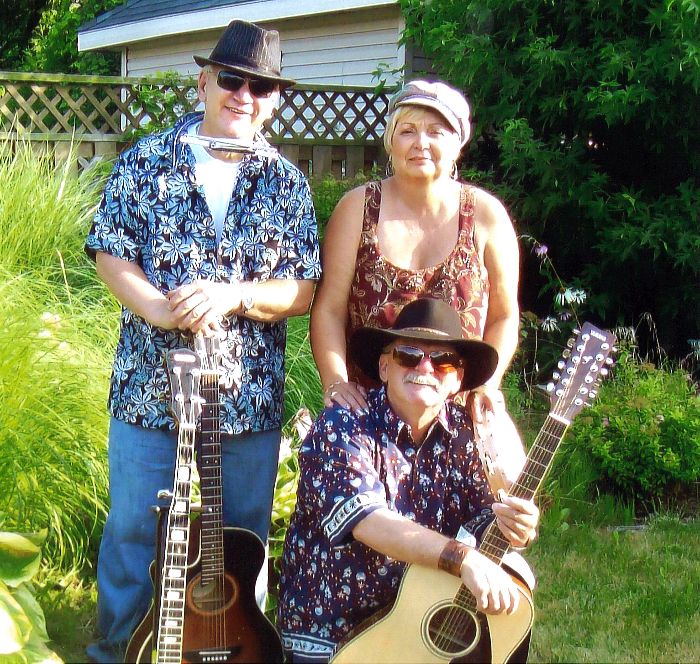 Local 60's folk singing trio, The Boxcars, will head to Windsor Ribfest Aug. 23 after catching the eye, and ear, of an area promoter.
Scheduled to play Windsor Ribfest at 6 p.m. at the Riverfront Festival Plaza, the trio was first noticed by Chris Jones of Family Shows Canada at the Canada D'Eh celebrations in Chatham. He liked what he heard, according to band member Noel Marentette, and now The Boxcars are looking forward to bringing their laid-back 1960s sound to a broader audience.
Together for three years, the trio consists of Glen Burk on acoustic guitar and harmonica, Brenda Kent as lead singer, and Marentette, singer/songwriter.
The Boxcars have a sound that appeals to people who enjoy the 60s style of music and they have been well-received in the Chatham-Kent area, doing local festivals, corporate functions and parties.
"Our musical influences are Peter, Paul and Mary, Gordon Lightfoot and Ian and Sylvia (Tyson)," Marentette said. "We're very excited about the invitation; it'll be great for exposure for our band."
A great deal of credit, according to Marentette, goes to the band's fans here in Chatham-Kent.
"We'd like to thank our Chatham-Kent fans for coming out when we perform," he said.
To check out The Boxcars in action locally, fans can visit them at the Downtown Chatham King Street Commons Aug. 31 at 7 p.m. in front of the Sears store.