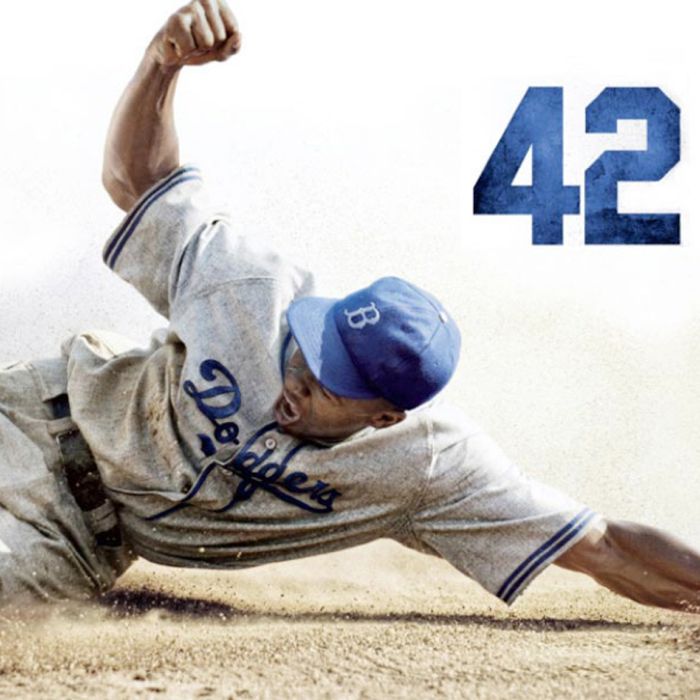 When the Dudleys get together to watch the movie 42 later this month, they will see a piece of their family history come to life.
The movie depicting Jackie Robinson's life was a box-office hit earlier this year, illustrating the obstacles and racial prejudice the Brooklyn Dodgers' star endured to become Major League Baseball's first black player in 1947.
The movie also highlights the contributions of a Hall of Fame sports writer to this historic moment.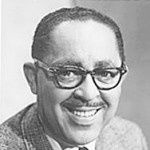 Wendell Smith, who was hired by Dodgers' owner Branch Rickey to travel with Robinson for the first two years of his professional career, is featured prominently in 42.
Born in Detroit, Smith's ancestral history goes back to Chatham Township where his father John Smith was raised.
"They lived just down the road from us," said Jim Dudley, 89, who is a cousin to Smith.
Jim's mom Rose and John Smith are sister and brother.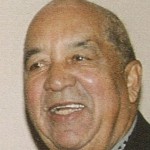 "John moved to Detroit and became the personal cook for Henry Ford," Dudley said of his uncle.
"Wherever Henry travelled, he took John because he didn't trust anybody but John to do his cooking.
"John was getting paid $400 a month in a time where a $1 a day was a good paying job," Dudley said.
Wendell grew up on the east side of Detroit but often visited family in the Dresden area.
"He used to come up to our place every year, he liked to go hunting on our farm," said Dudley, who lived in the Centre Road-Base Line area of Chatham Township.
Smith was a star baseball player on the Detroit sandlots, winning an American Legion game 1-0 at age of 17 in front of major league scouts.
The scouts, however, signed Smith's catcher Mike Tresh, who went on to play for the Chicago White Sox.
They also signed the losing pitcher.
The scout wanted to sign Smith, but told him they couldn't, because he was a Negro.
Dudley said his cousin was a legitimate star in his day.
"He was playing for a black team and he beat Schoolboy Rowe 1-0 in an exhibition game," Dudley said of the future Detroit Tigers' star.
Smith eventually went to West Virginia State College, an all-Black school in Charleston, where he continued to pitch and became the editor of the school newspaper in his junior year.
The Pittsburgh Courier in 1937, one of the leading black newspapers in the country, hired him as a sports writer. Smith covered the Homestead Greys, Pittsburgh Crawfords and Pittsburgh Pirates of the Negro League but was denied membership to the Baseball Writers Association of America (BBWAA) because he did not work for a white-owned newspaper.
Smith, whose determination to see the Major Leagues integrated was motivated by his own experiences years earlier in Detroit, arranged for a tryout for three black players with the Boston Red Sox in the mid-1940s.
One of the players was Jackie Robinson.
Smith's influence and respect within the black baseball community was noticed by Rickey.
Dudley vividly remembers the conversations he had with his cousin about his involvement in Robinson breaking baseball's colour barrier.
"Branch Rickey called Wendell, and asked Wendell if he knew of a good player who could become the first black player in the major leagues," Dudley said.
"Wendell told Branch that there were a lot of good black ball players, but he said Jackie would be the best choice because he thought Jackie was best suited to handle all of the racial issues."
Smith called Robinson, who played for the Kansas City Monarchs in 1945, and brought him to New York to meet Rickey.
The Dodgers' owner paid Smith $50 a week to travel with Robinson in his rookie season with the International League Montreal Royals in 1946.
"Wendell said Jackie didn't have many problems in Montreal because it wasn't a racial as it was in the States," Dudley said, as his cousin roomed with Robinson on the road because he wasn't allowed to stay in the same hotels as his teammates.
Smith was also Robinson's travel companion in his rookie season with the Dodgers in 1947 when he made history as the first back player in the major leagues.
Smith arranged for housing with black families on Dodgers' road trips and chronicled Robinson's story for the Courier and also was the ghostwriter for Jackie's own column.
In 1948, the Chicago Herald-American, a white-owned newspaper in the Hearst chain, hired Smith.
Smith made history of his own that year when he became the first African-American member of the BBWAA.
"There was a lot in the movie about the correlation between Jackie and Wendell, the similarities in the issues and struggles they both went through," said J.C. Dudley, Jim's son.
"Jackie broke down the barriers for baseball players and Wendell broke down the barriers for baseball writers," J.C. said.
"He faced the same discriminations as Jackie along the way."
The movie 42 includes scenes with Smith writing his stories on a typewriter sitting in the stands because Blacks weren't allowed in the press box.
Smith moved to television in 1964 as a sports anchor on WGN and continued to write for the Chicago Sun Times.
J.C. said he never met Wendell, "but when I was little in the mid-50s, I used to watch him on our black-and-white television when he was the ringside commentator on the Gillette Friday Night Fights."
John Smith died in the mid-1960s, as Jim Dudley and his late brothers Stan and Ivan served as pallbearers.
It was also the last time Jim saw his cousin Wendell.
Wendell Smith and Jackie Robinson's parallel lives ended 32 days apart in 1972.
Smith died of cancer at the age of 58 on Nov. 26, one month and two days after Robinson died at the age of 53.
Smith's last column in the Sun-Times appeared on Oct. 25 about Robinson, the day after the man's death.
He was posthumously inducted into The Baseball Hall of Fame in 1994, the recipient of the J. G. Taylor Spink Award for excellence in journalism.
Smith's wife Wyonella donated his collection to the Hall of Fame's archives in 1996, providing invaluable research material on baseball's integration.