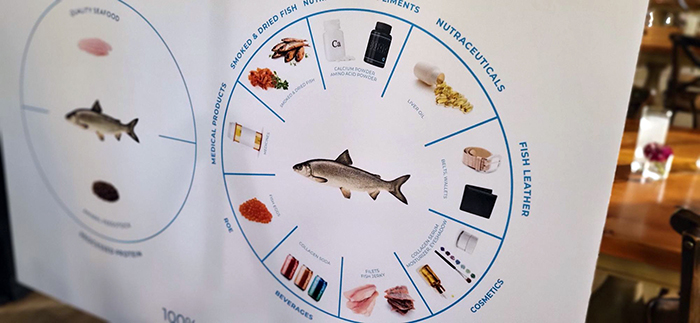 Organizations from around the region pledge to prevent waste, promote sustainable fishing
Six companies based in Chatham-Kent have signed an agreement to utilize all of each fish harvested out of the Great Lakes.
A&A Marine Foods, All Temp Foods, Great Lakes Food, John O's Foods, Presteve Foods, and Taylor Fish Company recently signed off on the 100% Great Lakes Fish Pledge, a first-of-its-kind international effort asking companies to publicly commit to productively using 100 per cent of each commercially caught Great Lakes fish by 2025.
As part of the pledge, the companies will explore and implement innovative applications for fish byproducts including protein, marine collagen, fertilizer, leather, and other new products.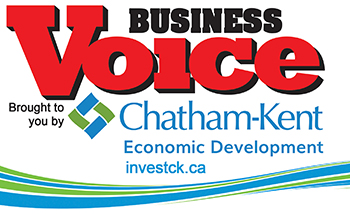 This pledge is part of the 100 per cent Great Lakes Fish initiative created by the Conference of Great Lakes St. Lawrence Governors & Premiers (GSGP), an organization representing the governors of the Great Lakes States and the Canadian premiers of Ontario and Québec.
The Great Lakes are home to a sizeable commercial fishery, but only the fillets of these fish are usually eaten while the remaining 60 per cent of the fish is relegated to inexpensive animal feed or discarded altogether.
Several studies in the United States determined that the value of a whitefish could jump from $12 US when used only for filets to nearly $4,000 when 100 per cent is used for various applications.
Local business owners are proud to be part of the pledge.
"Together we are reducing waste, driving innovation, and securing a sustainable future for our region and its fishery," said Sal Peralta, president & CEO of A&A Marine Foods, in a media release. "A&A Marine Foods is proud to be a leader in this new initiative."
"This Pledge is a statement of our principles and dedication to preserving our region's natural resources," John Omstead, president & CEO of John O's Foods Inc., said in a media release. "We are committed to a bright, sustainable and economically vibrant future for the Great Lakes fishery."
Companies interested in joining the pledge can contact GSGP maritime program manager John Schmidt at jschmidt@gsgp.org.
The project builds on the successful experience with the cod industry in Iceland and with other species elsewhere globally. Iceland pioneered the strategy and the utilization rate of the Icelandic cod's biomass has increased from 40 per cent when utilization was almost exclusively filets to eat, to more than 90 per cent, including high-value byproducts such as skin and collagen that are processed into a variety of food and non-food products, raising the value of each fish.
Open House at St. Clair College
St. Clair College is hosting an Open House event on Nov. 18.
The event, running from 10 a.m. to 1 p.m., will give prospective students the opportunity to get a taste of student life, meet with faculty and learn about financial aid options.
As well, those who attend can enter for a chance to win up to $10,000 in scholarships.
For more information, visit stclaircollege.ca.
Turning 2 at Turns & Tales
Turns & Tales Board Game Cafe and Bookstore is turning two this month.
To celebrate the milestone, its owners are hosting a discount book sale, with some titles as low as $5 this month.
Co-founder Chandra Clarke hopes the public will come out and see what Turns & Tales has to offer.
"We are more than a cafe; we're a meeting place for board game enthusiasts and bookworms, community groups, friends and families," she said in a media release. "The sale is both a thank you to our regulars, and a welcome to those new to our store."
The Turns & Tales gaming library features more than 700 titles available for a low all-you-can-play fee. The cafe features meals, snacks, hot and cold drinks and is fully licensed.
The bookstore has more than 5,000 books in stock, as well as gifts, puzzles and games for sale.
Smile support from Tim Hortons
From now until Nov. 19, Tim Hortons is kicking off the holiday season with smiles and kindness with its first ever national Holiday Smile Cookie campaign.
Here in Chatham-Kent, one of the recipients is the Tilbury Information and HELP Centre.
Proceeds from the Smile Cookies sold at the Mill Street Tim Hortons will go directly to the centre.
"We are delighted to partner with Tim Horton's for the first-ever Holiday Smile Cookie campaign," Maureen Geddes, Interim CEO of the United Way of Chatham-Kent, said in a media release. "The Tilbury community is passionate about the HELP Centre, and each year generously ensures that no one is left behind. The needs are greater than ever, with food bank visits increasing, but this is a fun and delicious way to celebrate the season while supporting each other."
Tim Hortons has been raising funds for local charities and community groups for more than 25 years through the Smile Cookie program.
With the Holiday Smile Cookie, Tim Hortons is able to support more than 400 new organizations in Canada. This includes the Tim Hortons Foundation Camps, which provide thousands of underserved youth the opportunity to discover their true potential through a leadership development experience. ​
Business Voice is a bi-monthly column in The Chatham Voice that highlights some of the achievements made and efforts underway in Chatham-Kent's business community. Send your information to bruce@chathamvoice.com.