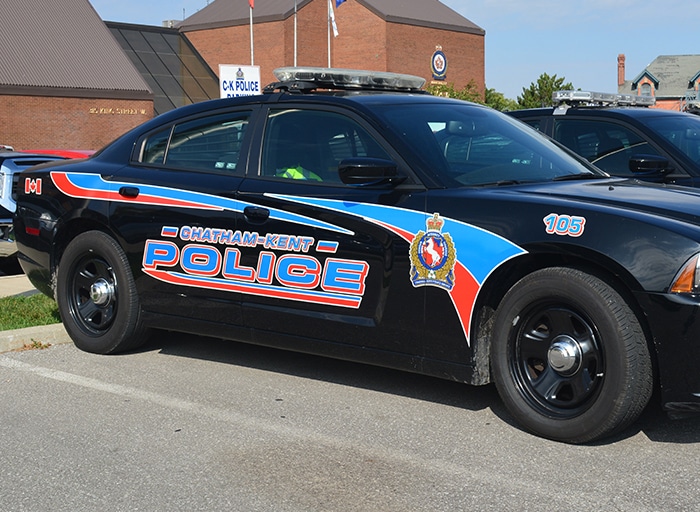 Assault over dishes
A Tilbury man faces assault charges after Chatham-Kent police say he freaked out on his father when asked to bring his dishes to the sink.
Police got the call about 11:20 a.m. to an address on Massey Drive in Tilbury.
Officers learned the accused became irate when his father told him to bring his dishes to be washed. The accused then threw his meal across the kitchen table and proceeded to push the victim, causing him to fall to the ground, police say.
A 43-year-old Tilbury man faces a charge of assault.
He just wouldn't listen
Chatham-Kent police say a man who was not supposed to be in the Chatham Walmart was spotted there on Tuesday.
And now he faces additional charges.
Police got the call shortly before 9 a.m. from Walmart staff. Loss prevention personnel spotted the man in the store. The man, they say, left when asked.
However, on Sept. 7, police say officers arrested the accused for theft and possession of stolen property from the same location. He was released from custody with conditions to not return to the store.
As a result, police located the man and arrested him.
A 41-year-old Chatham man is charged with failing to comply.
No show means more charges
A Wallaceburg woman has a new charge to deal with in court after police say she failed to make a bail supervision appointment recently.
On Sept. 15, the accused appeared before a Justice of the Peace and was granted bail and released with conditions to report to the bail supervision program.
Three days later, the appointment arrived, but the accused didn't, police say.
However, at about 3:30 a.m. Wednesday, an officer spotted the accused riding a bicycle in Wallaceburg.
A 29-year-old Wallaceburg female was arrested for failing to comply.